When I first started doing research on Swedish chisels, I saw a blade stamp that caught my interest. It was an airplane, apparently in a nose dive. The airplane image sparked my imagination and I made a note of it. I wasn't certain that it was a Swedish brand at first, but I eventually acquired one that had "Eskilstuna" imprinted on the blade.
I still don't know much about this brand. So, "Diving Airplane" is the name I'll use for this brand until I know more. Hopefully, others have additional information and will send it to me.
This Diving Airplane chisel is pretty rough, but it shows a typical Swedish-style design. The bolster on the blade is a bit unusual … it's not round, but squared off with rounded edges.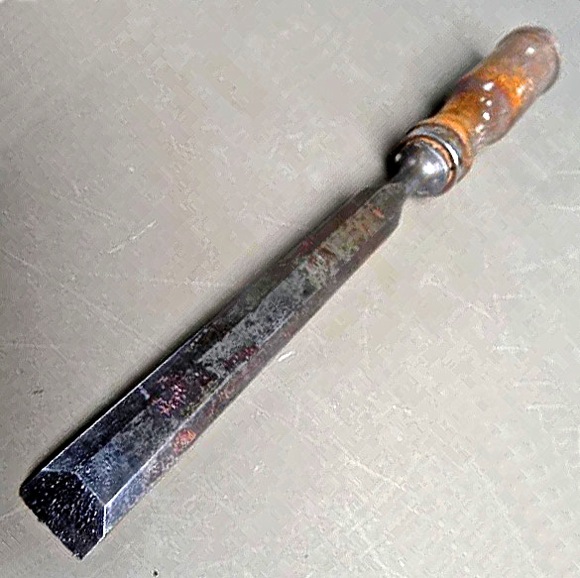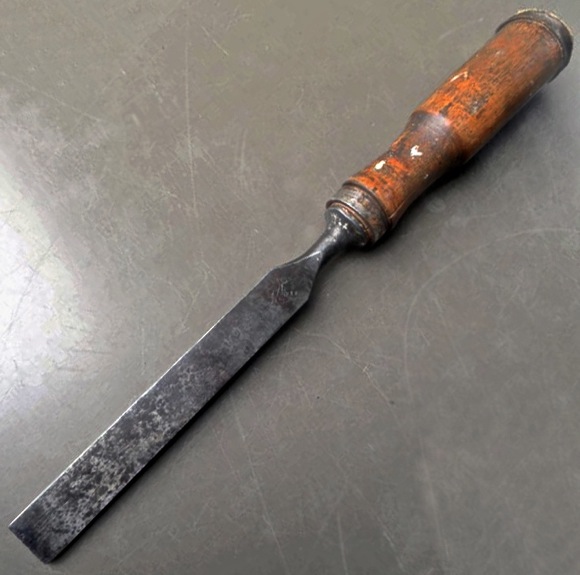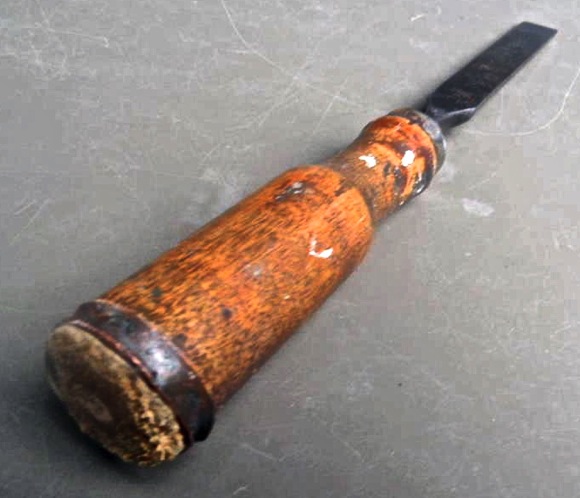 On the blade stamp, above the airplane, it looks like "… SVE …" on top and "STÅL" just below it. "STÅL" is Swedish for "steel"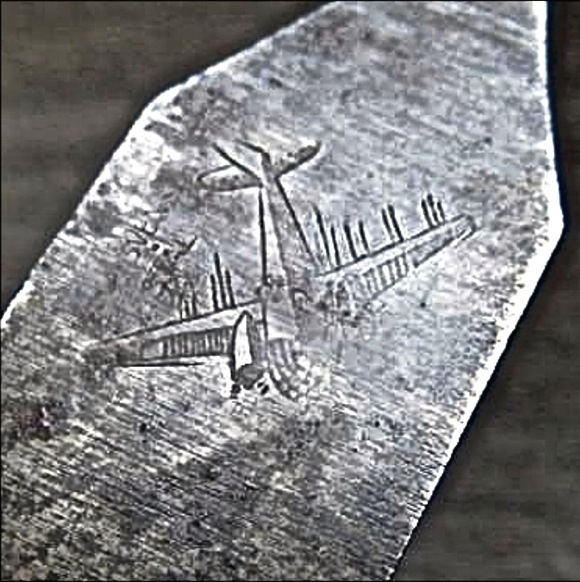 Here is another Diving Airplane blade stamp. Above the plane, it looks like "PRI …" and right below that is STÅL. Below the plane is clearly stamped "ESKILSTUNA".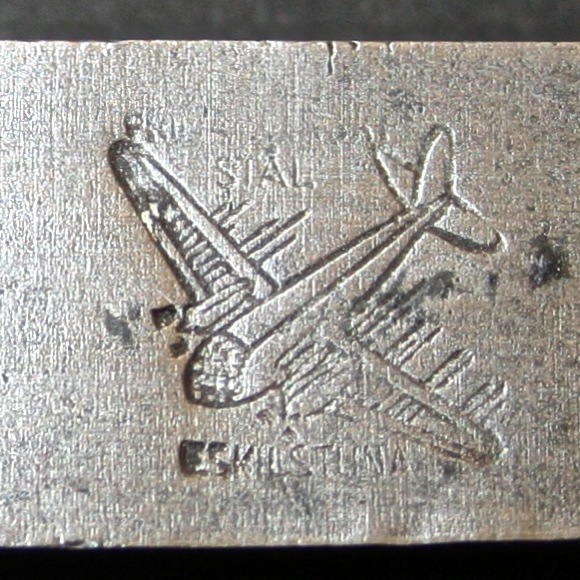 My friend Russell S. has informed me that the first line above "STÅL" reads "PRIMA SVENSKT" which translates to "first-rate Swedish".
It would be nice to know a lot more about this brand.