Torshälla Smide is a distinctly Swedish name for a chisel brand. Torshälla is the name of a town located just northwest of the city of Eskilstuna, Sweden in Eskilstuna Province. "Smide" is the Swedish word for "forging" as in metal forging.
Torshälla is well known for steel manufacturing, centered around the Nyby Bruk steel mill.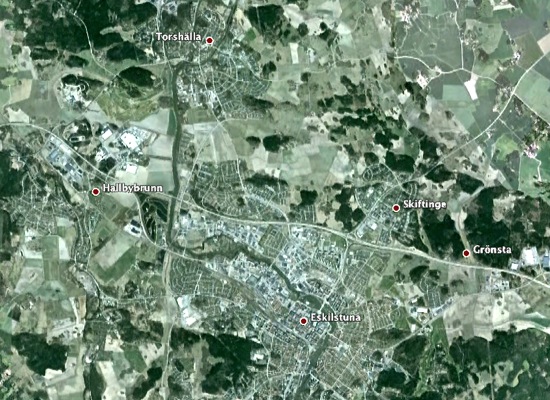 Torshälla is where Eskilstuna Steel was located at one time. Eskilstuna Steel manufactured a number of brands of chisels, including Eskilstuna Steel Garanti, Esteel, and Gensco. I don't know at this time if Eskilstuna Steel had anything to do with the Torshälla Smide brand.
This brand was sort of an unusual find. It came from a set of six chisels that came from an estate.  Although all five chisels appear to match, only the two largest chisels had the Torshälla Smide imprint stamped on their blade. The other three had "Eskilstuna Made in Sweden" imprinted there.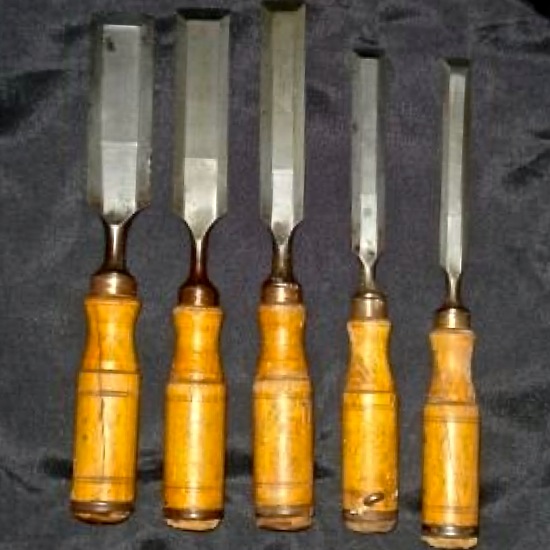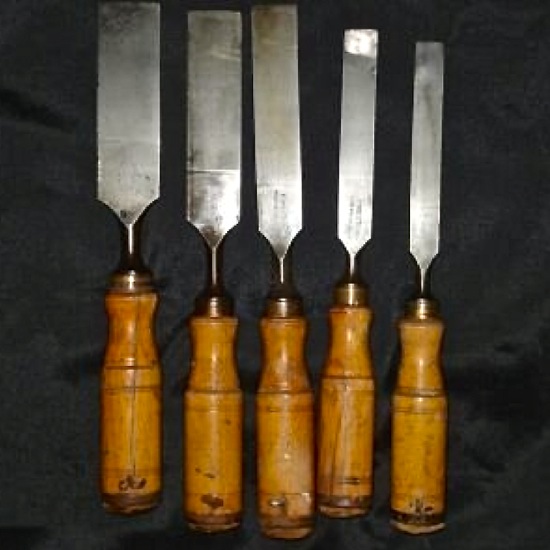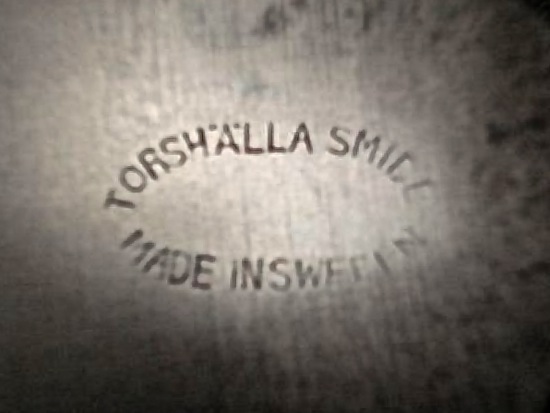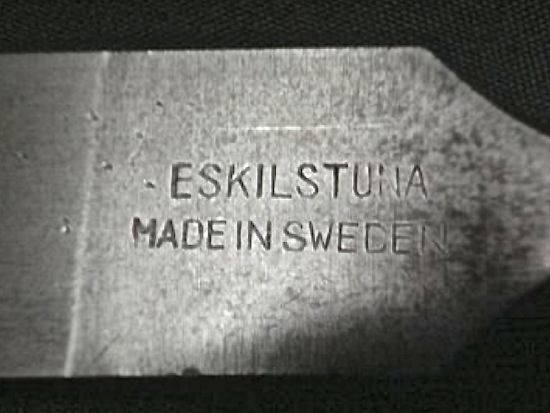 So … another interesting find and set of clues, but lots of unanswered questions, too.