These Swico chisels were mixed in with some Berg chisels. The owner had painted all of the chisel handles, so they looked like a consistent set.
These tanged chisels have beveled blades and are the shorter butt chisel length. The steel hoops at the top are pierced and held in place with small nails.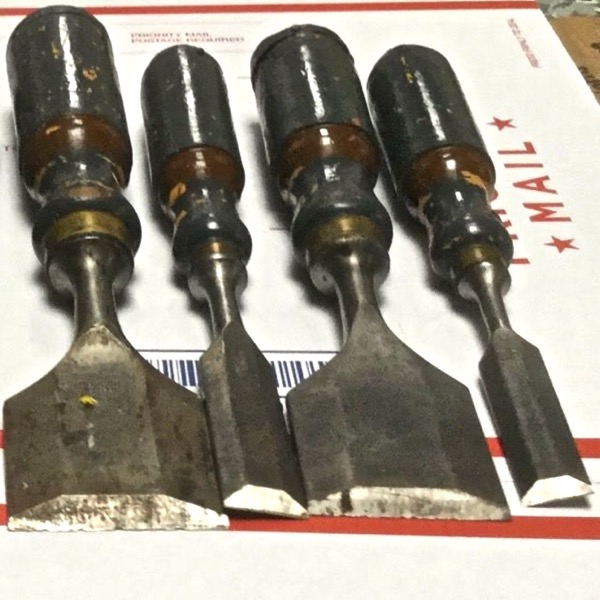 The front of the chisel blades are stamped "MADE IN" | "SWEDEN". The blade stamps run from left to right on the wider chisels and from bottom to top on the narrower chisels.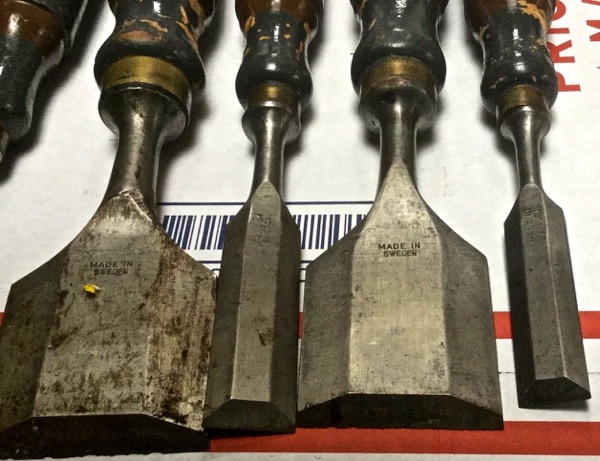 Here is a closer look at how the steel hoops at the top are pinned in place.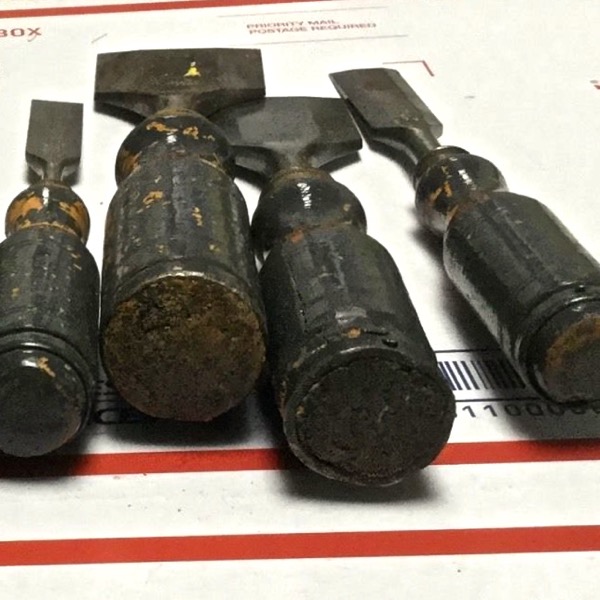 The "Swico" blade stamp is visible on the top two chisels. The brass ferrules at the bottom of their handles have two rows of fairly coarse diagonal knurling. The middle Swico chisel has some paint missing on the handle, revealing what appears to be birch wood underneath.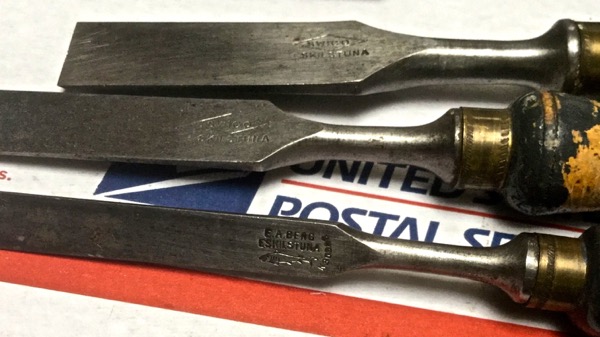 The blade stamp on the back of the chisels is "SWICO" enclose in a diamond, with "ESKILSTUNA" appearing below it.