It is always nice to find out who manufactured a particular brand of Swedish chisel, although it is often a daunting task.
Thanks to the vigilance of Dennis M, it seems safe to conclude that the "Viking" brand of chisels were made by L.F. Ståhlberg & Co of Eskilstuna, Sweden.
Dennis brought the chisel at the top of the photo below to my attention.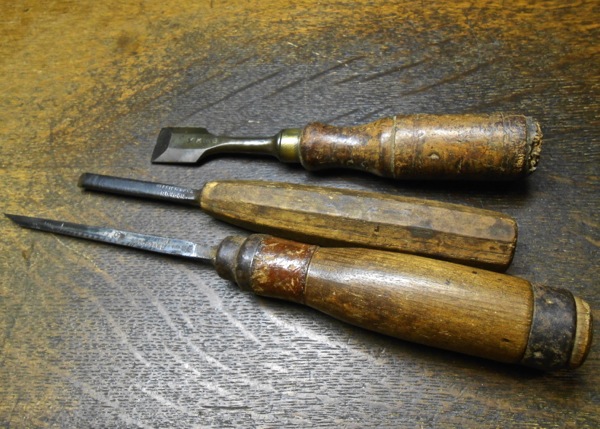 The chisel had "VIKING" stamped on the top of the blade.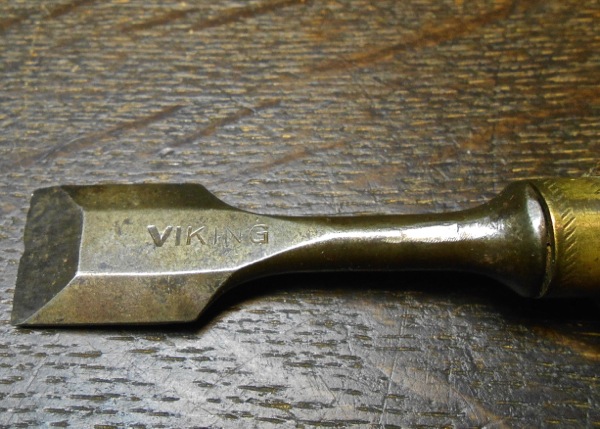 The chisel has the L.F. Ståhlberg & Co crown, arm, and hammer mark stamped on the back, along with the text "ESKILSTUNA" | "SWEDEN".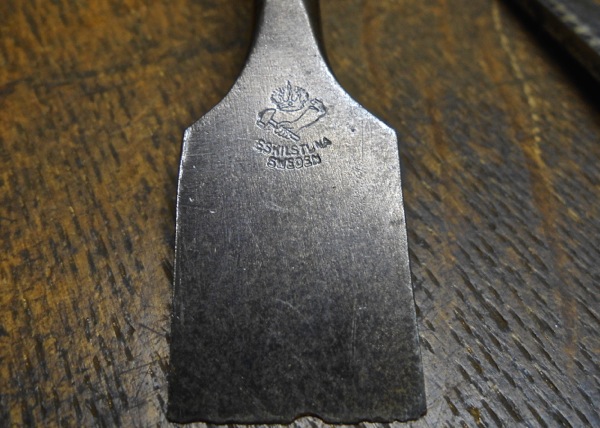 The handle on the above chisel is quite beat up.  Below is another example of a Viking chisel that is complete and in better condition. It is a standard Swedish-style, beveled socket chisel with a plain birch handle.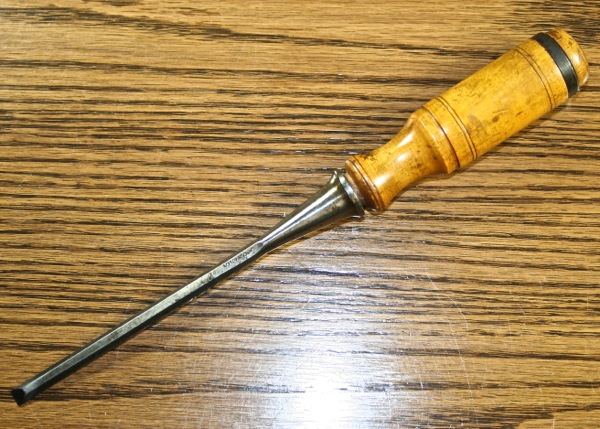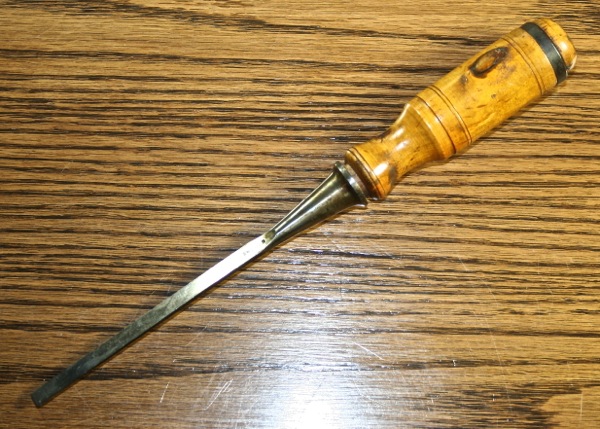 The blued steel hoop at the top of the handle is held in place with a single, rough steel pin above the hoop. I dislike this because it's too easy to cut your hand on the pin. However, it is easy to extract the pin and replace it with a pin with a smooth, rounded head. The pin above the hoop typically shows up in chisels in the 1950s — somewhere between the time when pins were driven through hoops and when indentations were crimped into thin metal hoops.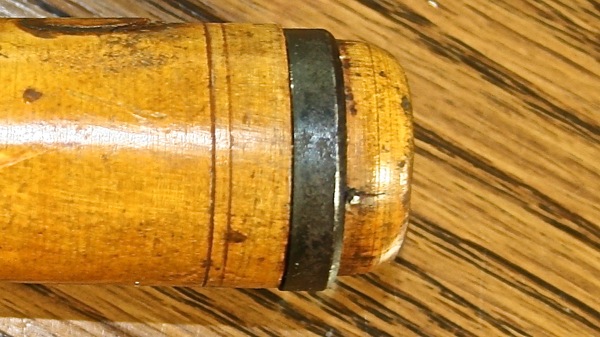 The front of the blade is stamped "VIKING".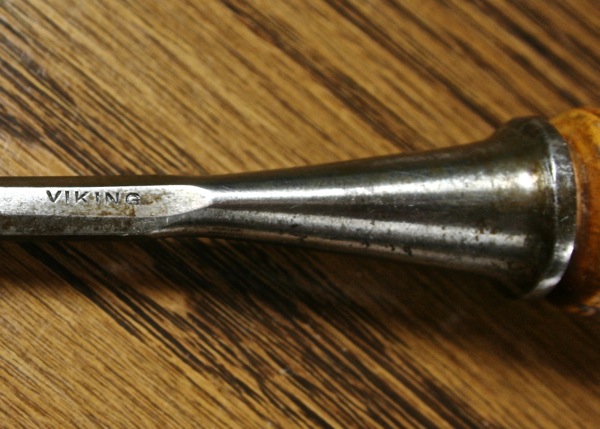 The rear of the blade simply reads "SWEDEN".