This is yet another first-time sighting. It is an Import Export cabinet chisel with a beveled and tanged blade.
The handle is plain birch with a hoop at the top that is a bit heavier and wider than usual. The brass ferrule at the bottom of the handle has two rows of coarse knurling on it.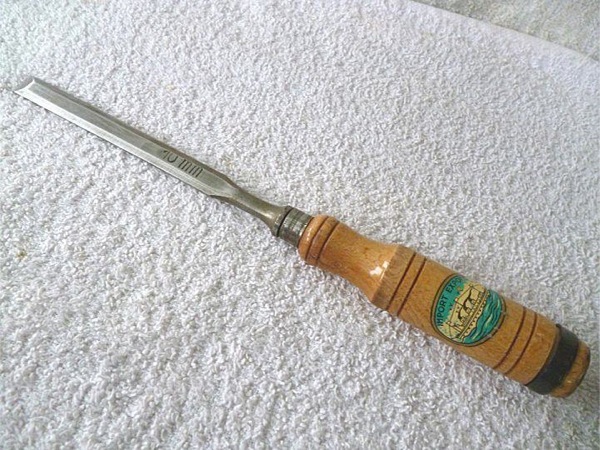 The decal on the handle is upside-down. It is an oval picture of a ship with three flags and three masts sailing on the water with birds flying above it. "IMPORT EXPORT" appears above the birds and ship and the oval decal is bordered by two lines.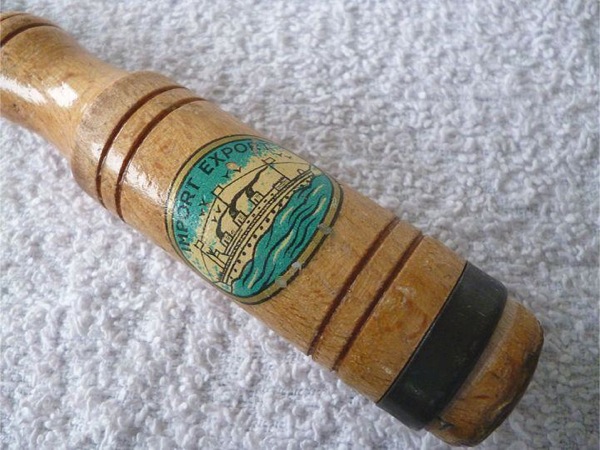 The front of the blade is stamped "10 mm" indicating the width of the blade. The lack of a measurement in inches suggest that this was a modern blade, most likely mad after the mid 1950s.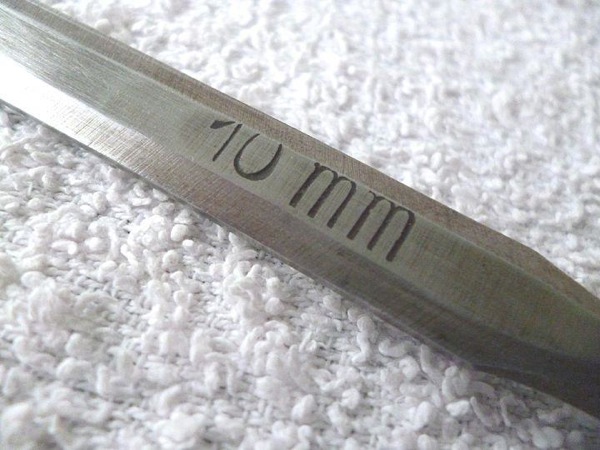 The back blade stamp is simply a ship with three flags and three smoke stacks. There are no markings on the chisel that indicate that it was made in Sweden. However its appearance and the fact that it was found in Sweden suggests that this is the case.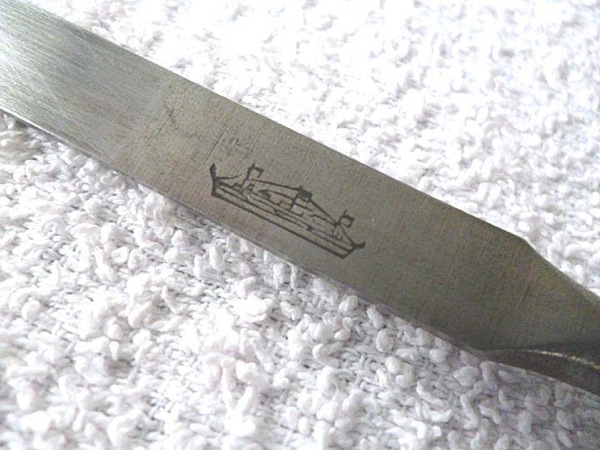 The blade stamp above has some similarities to the stamp on a chisel that I own. The main similarity are the three flags on the vessel. I can't say for certain that these stamps relate to a single brand or single manufacturer but the similarities are interesting.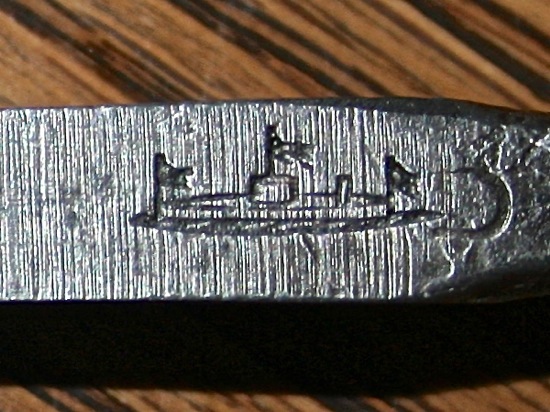 This stamp is on an unknown chisel that I mentioned previously in Odds and Unknowns #2 – Misc.