CK Brand chisels were made in Sweden for Carl Kämmerling, a tool and hardware distributor originally founded in Wuppertal, Germany in 1904. The CK Brand was founded at that time and was sold locally and exported.
Due to issues related to WWII, Carl Kammerling changed locations several times — in 1943 to Melningen, Germany and in  1947 back to Wuppertal, Germany.
In 1951, Carl Kämmerling opened a UK office in Chiswick, West London. They moved to Pwllheli, North Wales in 1954. It appears that Great Britain was a key market for CK Brand tools, including their chisels.
By 1990 the company was the largest employer in Pwllheli, North Wales, with a staff of 100 people.
The company is still in business and appears to be thriving after over 100 years. I have no information indicating when they stopped selling CK Brand chisels.
Below is a CK brand bench chisel with a decal on its handle. This is the first one I've seen with the decal almost intact.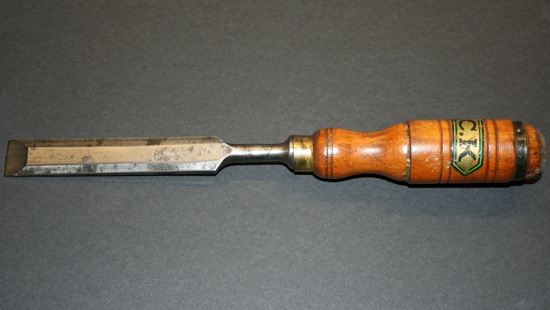 The CK Brand stamp on the front of the blade is very plain and reflects the simple decal design. Note that it is "C. K", with a period after the "C" just like on the handle decal. The size markings are English system only (i.e. inches) and may indicate that the chisels were made before Metrification became popular. It's hard to say though since this chisels was found in England.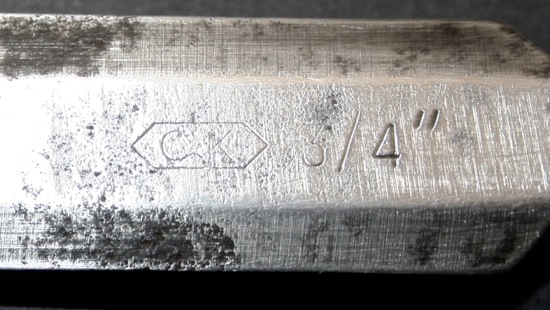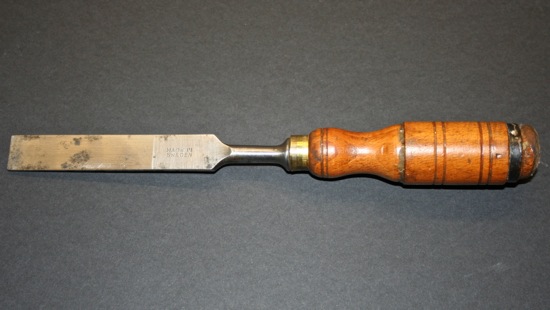 The "Made in Sweden" stamp is interesting. It appears to be pressed using the same die used for Beaver and for Tecomaster brand chisels. However the "Eskilstuna" portion is missing from the top, so this is just speculation on my part. Hopefully, time will tell whether this is correct or not.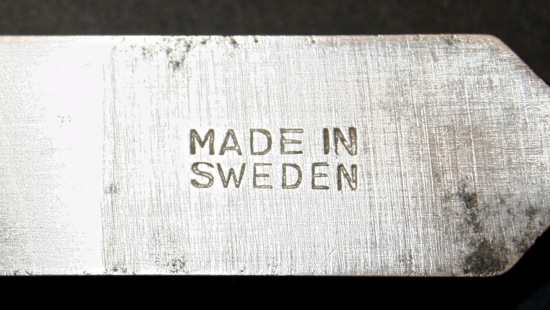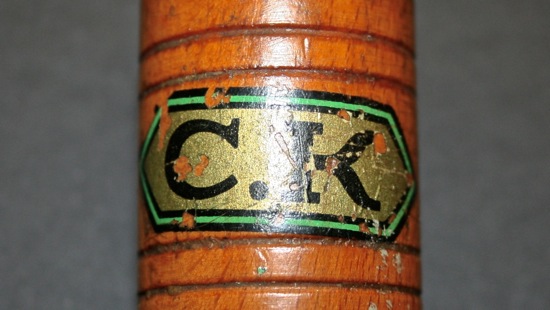 Here is a fine looking pair of CK Brand tanged cabinet-style chisels. They are the typical Swedish style and are nicely crafted. The handles are beech and the blued steel rings are dimpled rather than nailed.  The brass ferrules are typical and have top and bottom straight knurling.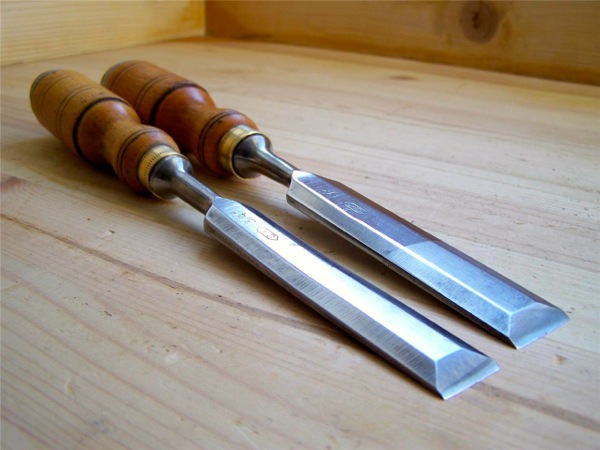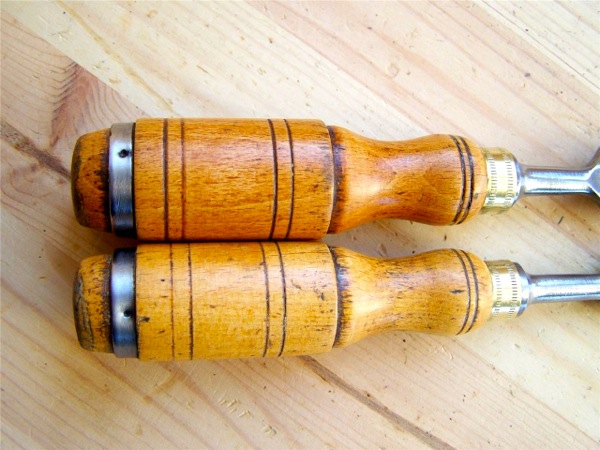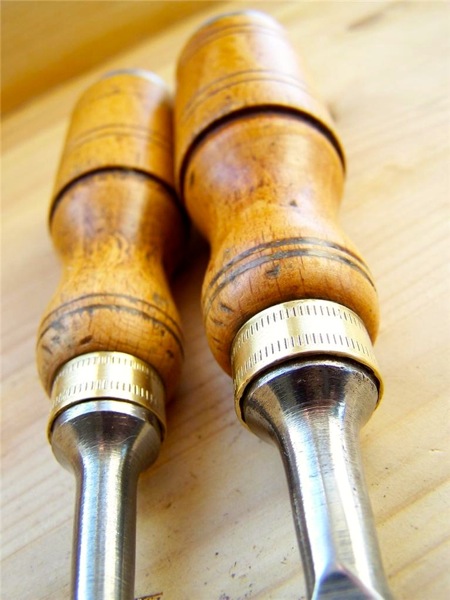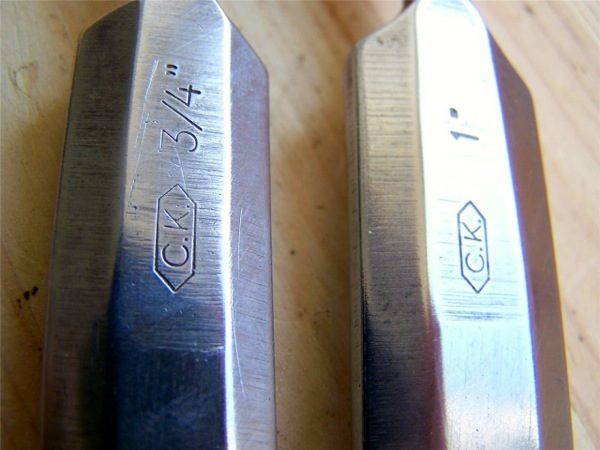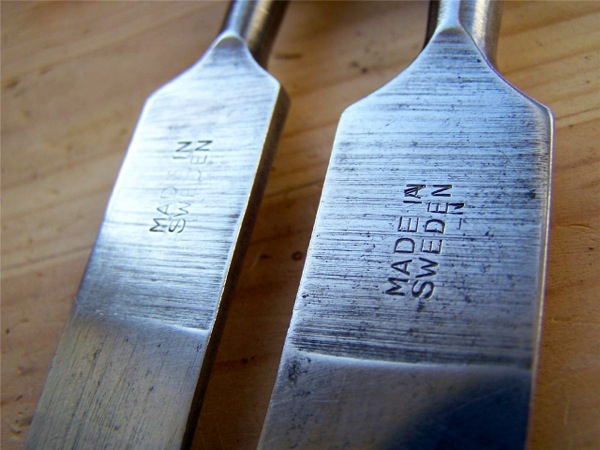 Below is a CK brand firmer chisel with a beech handle from the UK. The handle is not the traditional Swedish style and neither is the steel ferrule, so I'm not sure if this chisel was made in Sweden.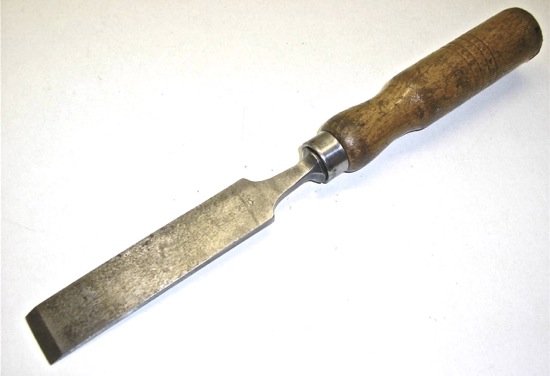 The front of the blade has the "CK" lettering (not C.K) with the usual 6-sided box enclosing it.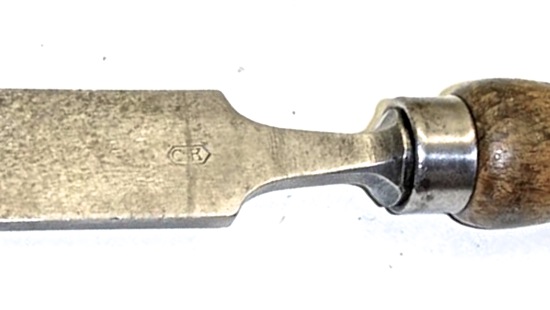 The back of the chisel has "FOREIGN" imprinted on the blade.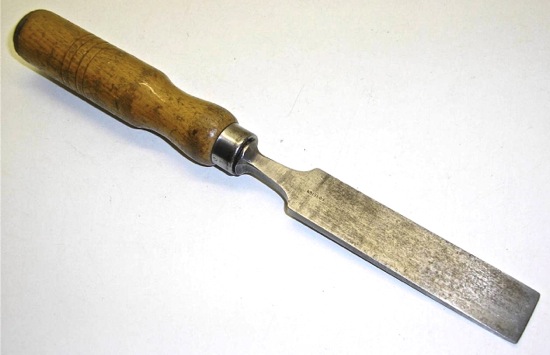 Here is a close-up of the imprint.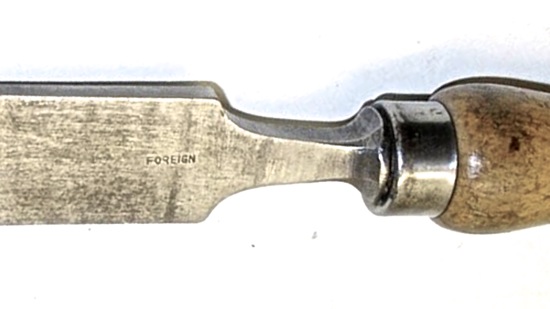 Here's a later model of the CK Brand chisel. It has yet another variation of the yellow plastic handle circa the 1950's. The imprint on the back of the blade is the usual "CK" and "MADE IN SWEDEN".