When I'm done, this saw will be worth at least $5.00! Well … that's what I thought when I found this garage sale refugee.
I caught a glimpse of this saw sitting in a box on the floor while I was looking at some other stuff. I thought "What a beater!" and moved on.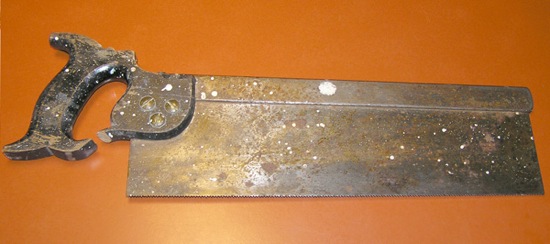 I went back for a second look because I liked the shape of the handle. (I thought the drywall screw added a nice touch).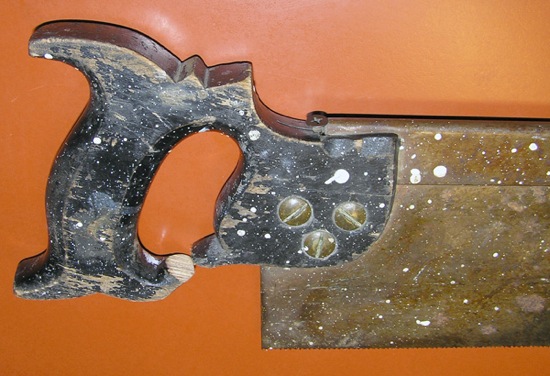 I flipped it over and saw that it was a Taylor Brothers from Sheffield England. This marked side looked a bit better, so I thought 'Rehab Candidate' and paid the $2.00 the owner wanted.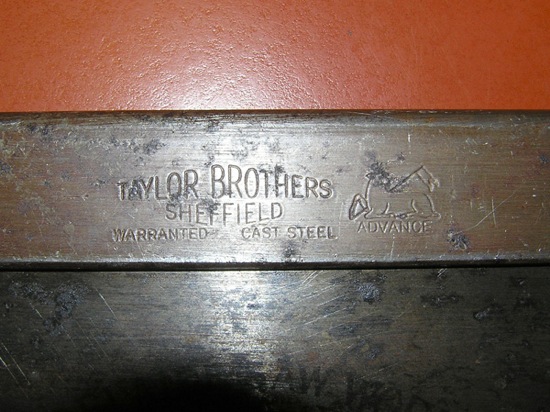 I took it home and gave the etch side a gentle cleaning to see what was up. I can see the etch, but it is faint.


The etch says:
"Adelaide Saw Works"
"Warranted <Ornate Logo Here> Cast Steel"
"Taylor Brothers . (Saws) . Sheffield"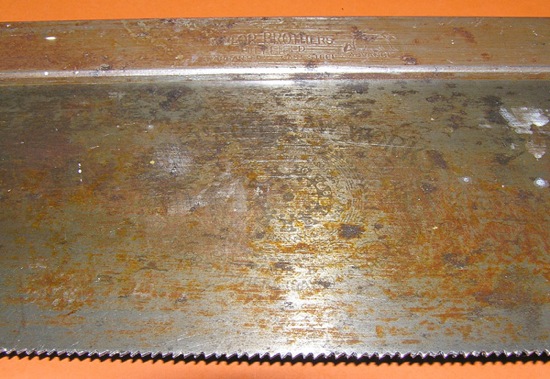 The saw is 14″ long, has 3-1/2″ available blade width, and the teeth are 12 ppi crosscut. I believe it was made in the early 1900's at the Taylor Brothers Moubray Street location in Sheffield.
For the rehab, I'll remove the rust mechanically. I've experimented with electrolysis and citric acid on old rusty throw away saws and am unhappy with the results. So it's scrape, sand, and steel wool for this saw — with particular care taken around the etch.