And then 28 pounds more.
This happened a while back.
I had been trying for ages to pry this Columbian leg vise from my friend's grasp. He had three leg vises and I wanted this one. I finally lucked out when his wife insisted he clean out the garage.  Now it's mine. 🙂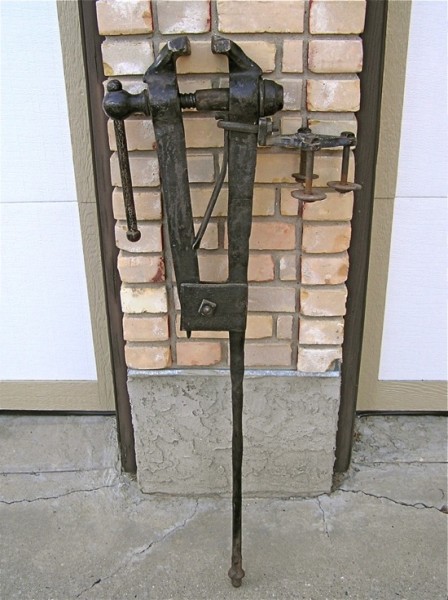 It's nicely made and hasn't been used much. The head assembly is sturdy.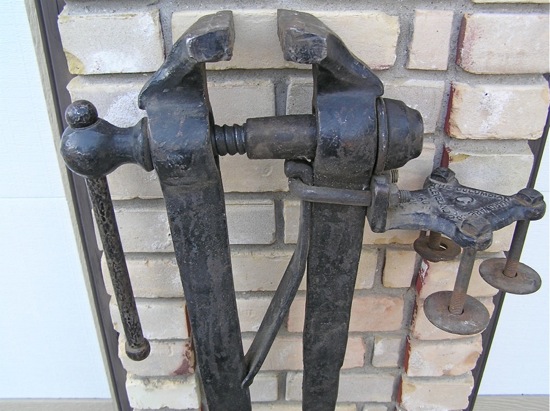 It's a Columbian #10 — a decent size, but maybe a bit small for the avid blacksmith.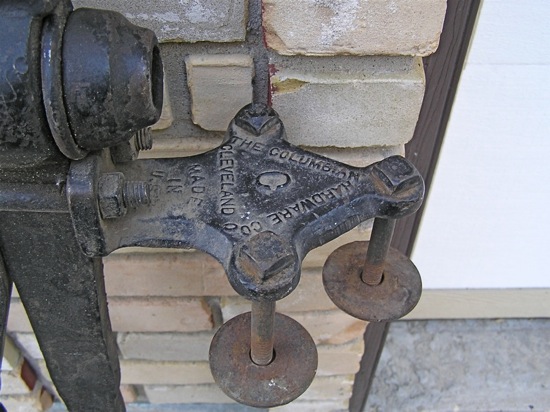 It has gnarly jaws for gripping.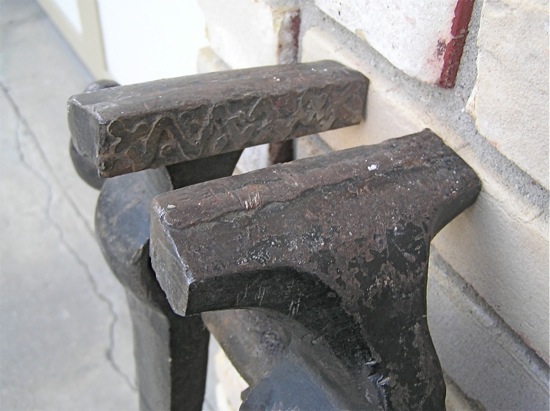 Then, I found another Columbian leg vise 5 days later. This one weighs about 28 pounds. I often find similar items in clusters of twos or threes. I'm not sure why that happens … famine, then feast.
This one is the perfect height for what I have in mind — holding other vises mounted on portable platforms, plus gripping light objects so I can pound and bend them. The larger one is a bit high to hold other vises and I don't want to cut its leg down.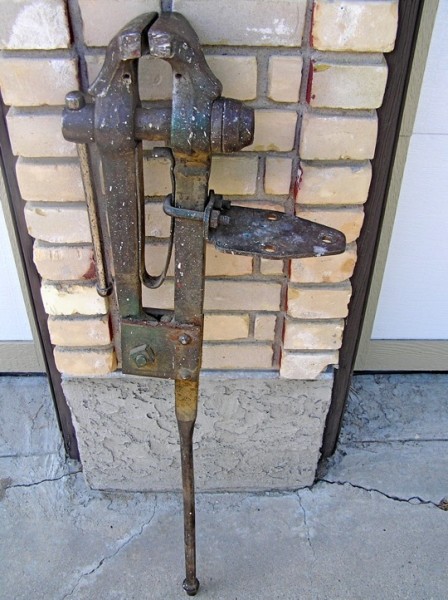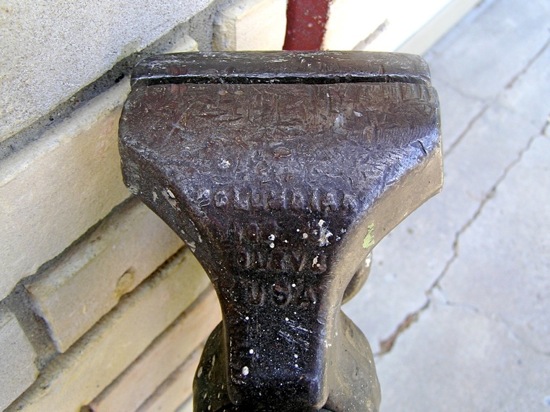 It's the one on the right … smaller and not quite as handsome as big brother.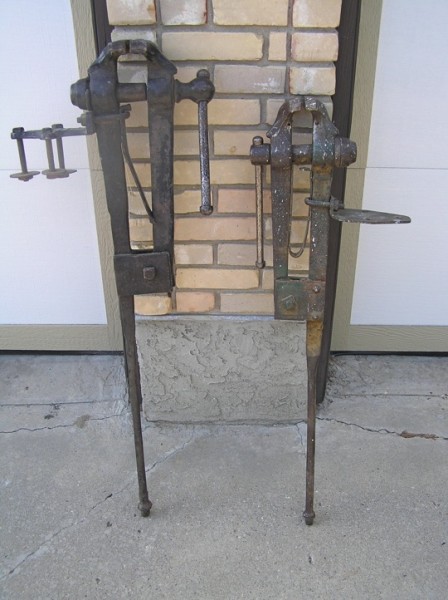 For those not familiar with leg vises, here is some additional information.
Leg vises are typically found in blacksmiths' shops where they are used to grasp hot iron so it can be worked. They are designed to take a serious beating when hammering, chiseling, bending, twisting, and otherwise shaping iron.
The abuse they can take would normally destroy a much larger and heavier machinists' vise. This is due to several features that make them extra sturdy:
The metal used is very strong. It's normally made with forged wrought iron or forged mild steel (i.e. no cast iron). The jaws have hard steel liners welded in place.
The leg absorbs pounding by transferring impact down the leg and dissipating the force through the floor or footing it is resting on.
The simple pivoting jaws are very sturdy and the pin holding them together can be easily fixed if sheared by excess force.
I don't do blacksmith work, but frequently need to pound, twist, and bend metal. (I have a 70 pound anvil, too). I also plan to use the vise to hold other vises that are not permanently secured to a solid base.
Here are leg vises (not mine) mounted to a post and attached to a bench.