Here is a nice, old, beefy mortise chisel marked as G. P. Stenland. It's the only example I've ever seen with that name on it.
The hooped birch handle is comparatively new and not original to the chisel. I believe that the chisel was made in the late 1800's. Chisel blades back then were often sold separately and the owner would fashion a handle out of any usable piece of wood that was handy.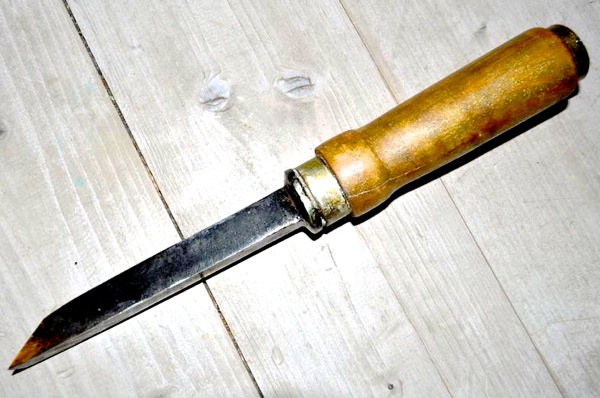 That blade could cut some serious mortises. It's 0.7″ – 18mm wide.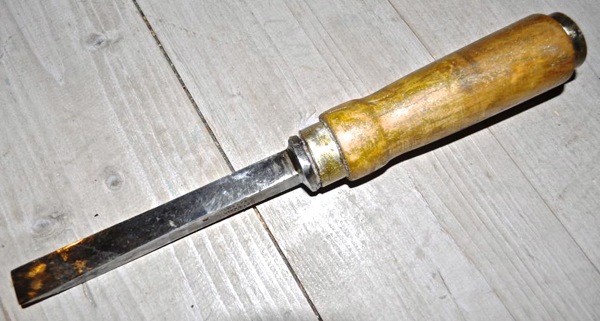 The blade marking is impossible to read in the photo below, but the chisel owner says the top line reads "G. P STENLUND" and the line beneath it reads "WEXIÖ". The imprint further down is indistinct.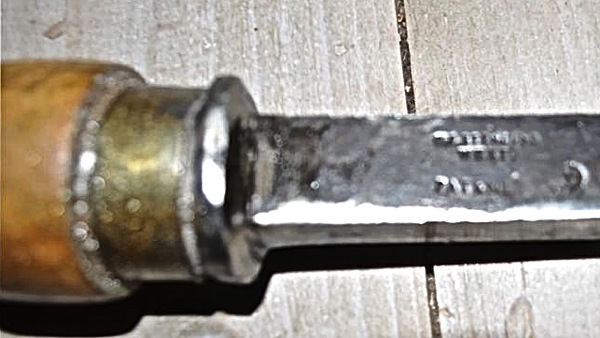 I did a little research on G.P. Stenlund. He was apparently a shopkeeper and ironmonger who did business in Växjö, Sweden around the 1870s to 1890s. (I have been to told that Wexio and  Växjö refer to the same location.) I could not find any reference to Stenlund as a manufacturer, so it is likely that someone else made the chisel.