I had not seen a set of Sandvik chisels with blue plastic handles until recently. This five chisel set came in a styrofoam and paper box. The set model number is "423".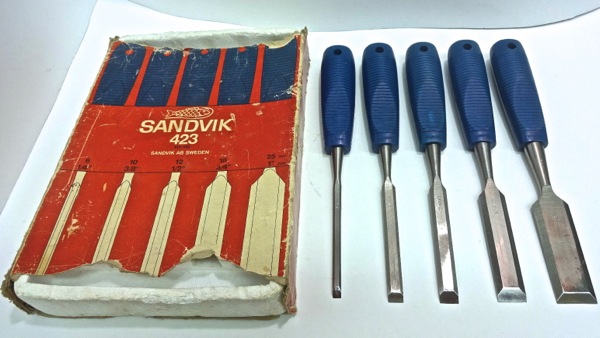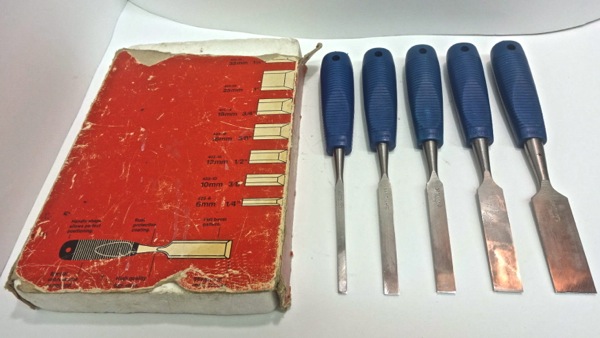 Sandvik chisels are typically made of great steel. That certainly applies to this set.  It's not surprising. Sandvik supplied excellent tool steel to other reputable Swedish chisel manufacturers in the first half of the 20th century such as E.A. Berg.
Sandvik chisels do not seem to command premium prices, unlike some of the other in-demand Swedish chisels. That's fine with me. I buy them for myself, friends, and relatives whenever I see a good deal on them. 🙂
Here are the chisels in their styrofoam case.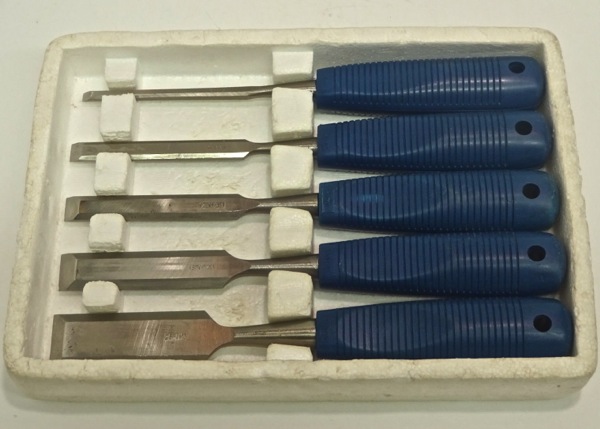 Here is some information on the the chisels that is printed on the outer cardboard sleeve.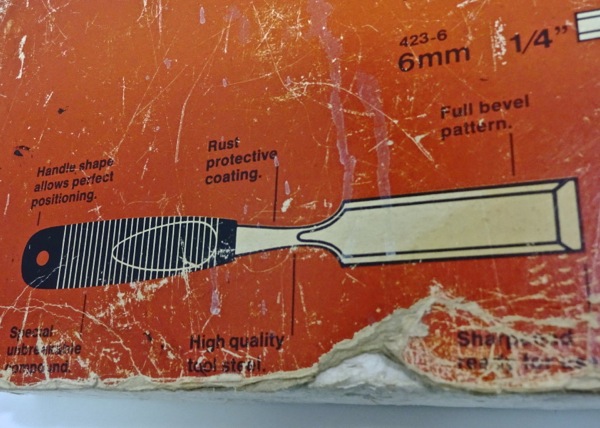 The stamp on the back of these chisels shows the Sandvik (and later, Bahco) "hook and fish"  symbol and reads "SANDVIK".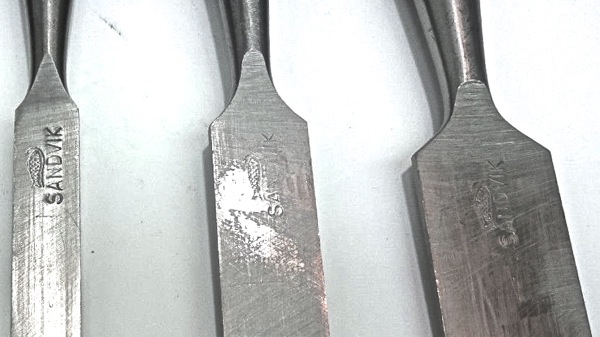 The front of the blade is stamped with the chisel blade width in mm and inches. The example below reads "12 = (1/2)". The 12 indicates 12 millimeters.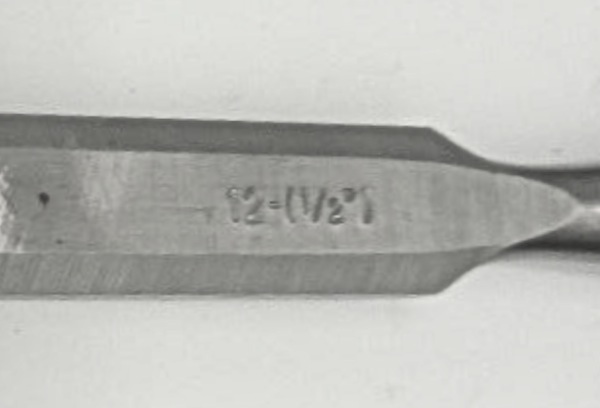 I'm not certain yet when Sandvik manufactured these chisels, but will do some additional research and hopefully find out.