Rugol chisels are another more modern Swedish chisel with plastic handles. The top two-thirds of the handles is clear plastic and the bottom third is a translucent ruby red.
I've seen two variations in the handles. Some have a groove cut just above the red part of the handle and some are seamless there. You  see this variation often, even in the set below.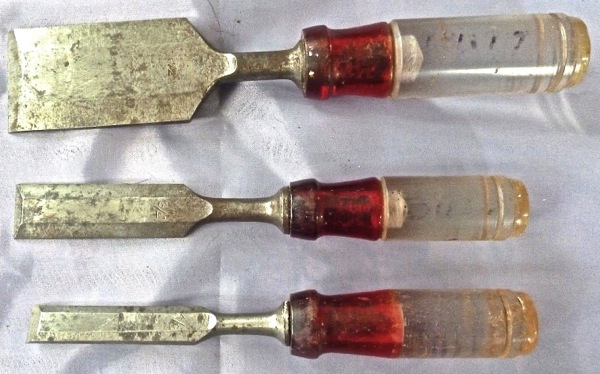 The front of the blades are stamped with the chisel width in inches. They read 3/4 and 1/2  (top to bottom) in the photo below.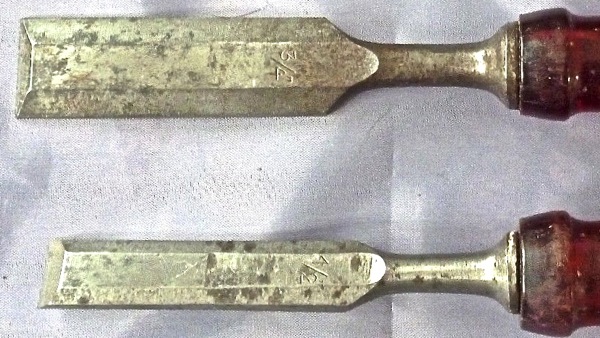 The back of the blades are stamped with an oval with the word "RUGOL" inside. Below the oval is the word "SWEDEN".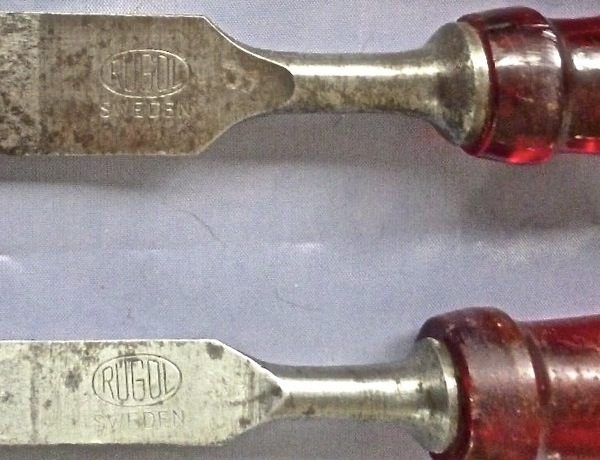 Here is a closer look at a Rugol stamp on the back of a blade.