I have only seen photos of one PAL chisel. This one appears to have a beech handle with a missing steel hoop on top. It has a tanged bevelled blade.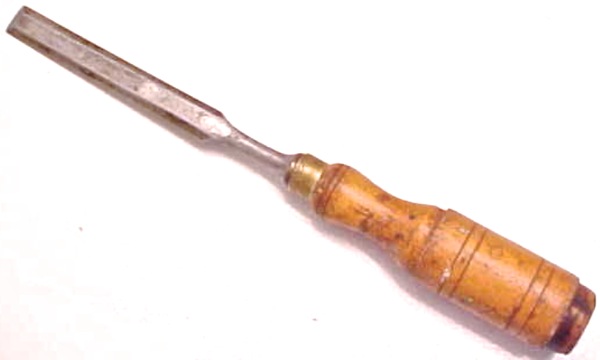 The blade tang is a modern one — squared off and tapering off to a blunt rounded tip at the end.(You can see the contrast by looking at the old Ibbotson chisel above it.) There on no words or symbols imprinted on the front of the blade.

The back of the blade is imprinted with the words "PAL" "MADE IN SWEDEN".