I received this chisel from Sweden, grouped with a number of others. I have no idea who made it or even if it's actually Swedish. Perhaps someone out there will recognize the blade stamp.
The chisel has a nice beech handle that feels good in my hand. I like this simple shape for actual use.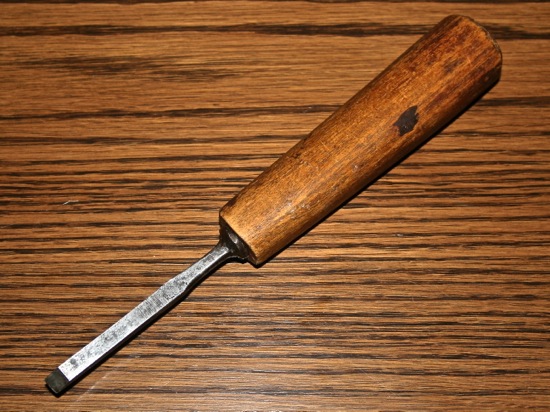 The blade is decent carbon steel and appears to be fairly old.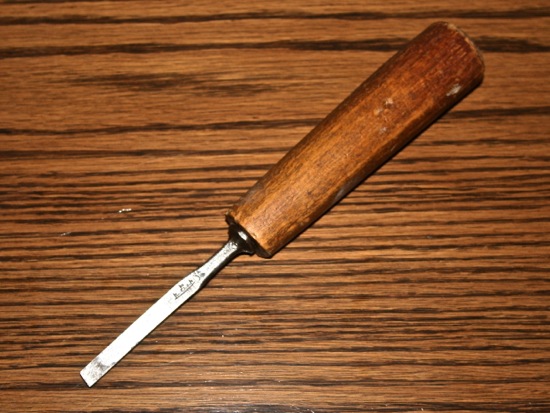 The blade stamp looks like a ship …  perhaps an ironclad ship from the 1800s. Does anyone recognize this stamp?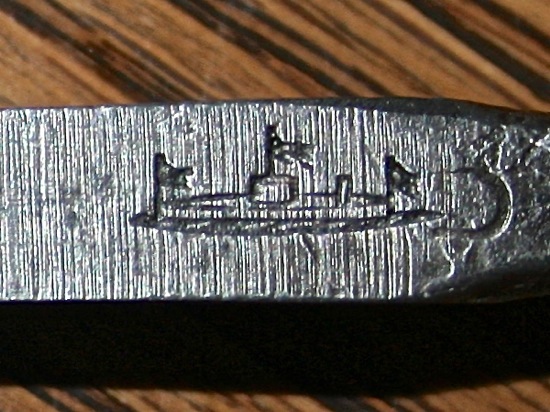 Here's another unknown blade stamp on a beefy-looking Swedish style chisel (top item). Again, I'm not sure if this chisel was actually made in Sweden.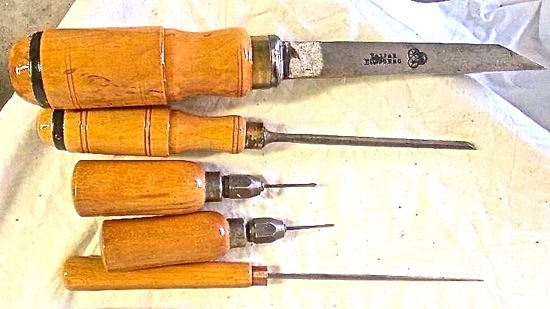 Does this blade stamp look familiar to anyone?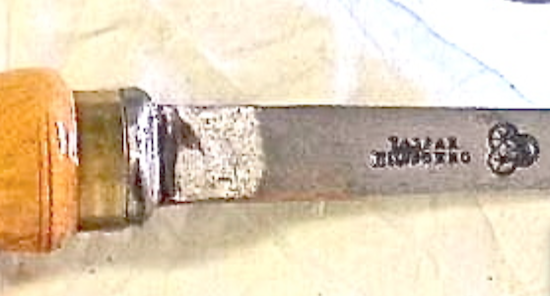 This Liberg definitely came from Sweden. 🙂  One distinguishing Liberg feature is the brass-finished hoop on the top of the handle. I have seen this hoop on quite a few of the more modern Liberg chisels.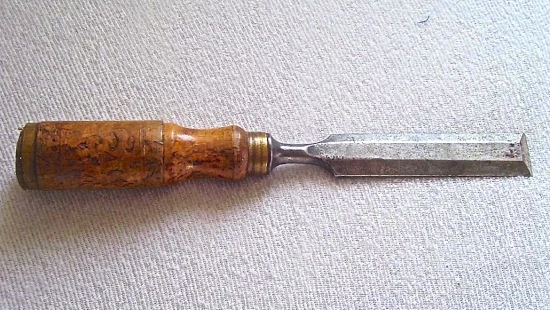 Note the stylized "B" to the left of the usual Liberg blade stamp. This is the first time that I have seen this stamp on a Liberg chisel.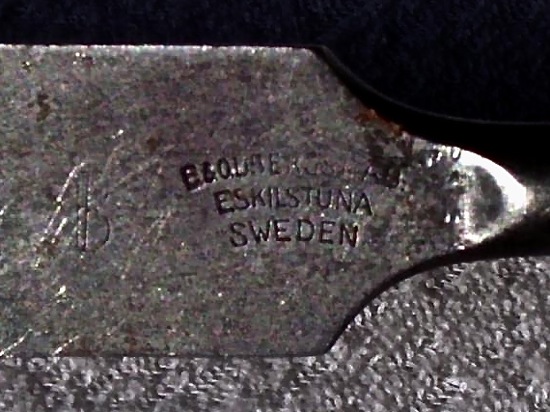 If you have odd or unknown Swedish chisels that you want posted on this site, please feel free to go the Contact page and send me an e-mail.