After a late night of Internet searches, I found a surprising number of new Swedish chisel brands. I've added them to my list on my Swedish Chisels page, but thought it was worth highlighting here.
Castor Chisels were an interesting find. They are a typical-looking Swedish chisel that comes from Eskilstuna, Sweden. They are another participant  in the Swedish chisel "Beaver" theme. "Castor" means "beaver" in Spanish, French, and perhaps some other languages too. The label on the handle contains the phrases "MADE IN SWEDEN" and "FABRICADO EN SUECIA" ("FABRICATED IN SWEDEN" in Spanish).
I don't know who manufactured them. They look like the typical Swedish tanged bench chisel.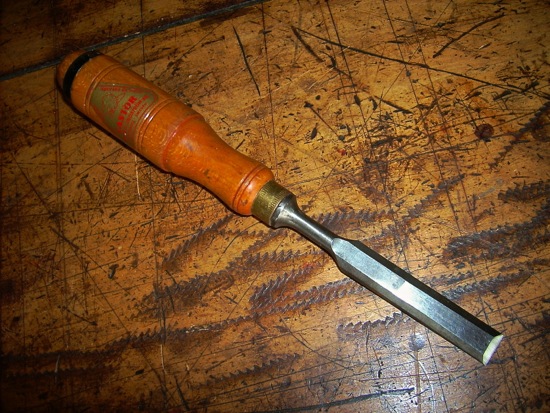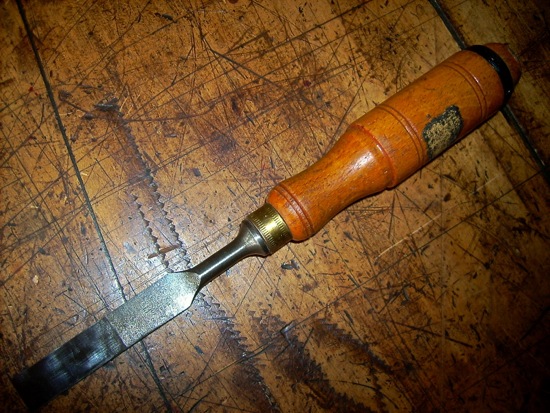 Beneath "CASTOR" are two lines. The first line says: "LINDÉN? and LINDSTRÖM AB" which is presumably the name of the company that distributed the chisels. The second line , "GOTHENBURG . SWEDEN" is their location.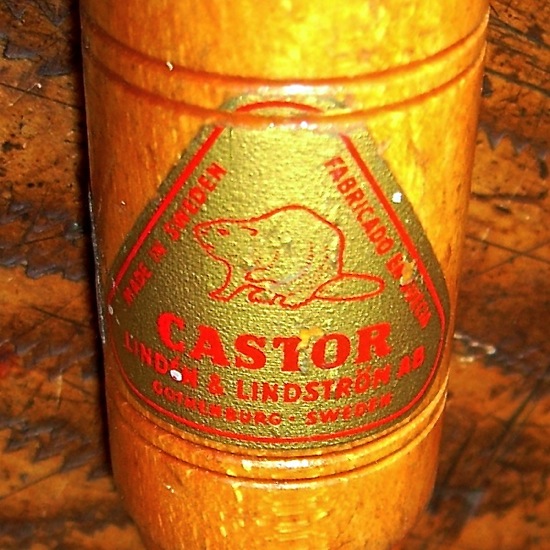 ,
The stamp on the above chisel didn't come out too well, so I've included another help give a better idea of what it looks like.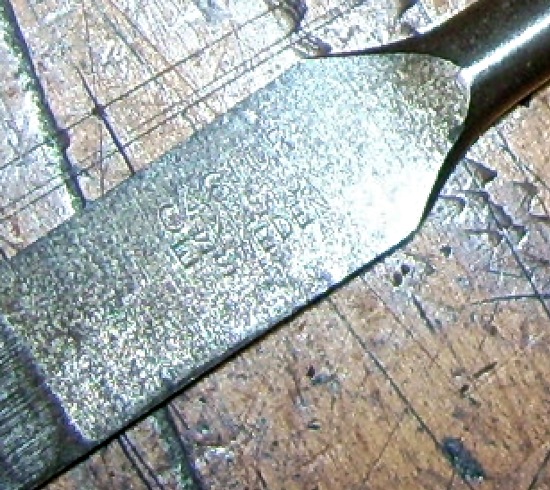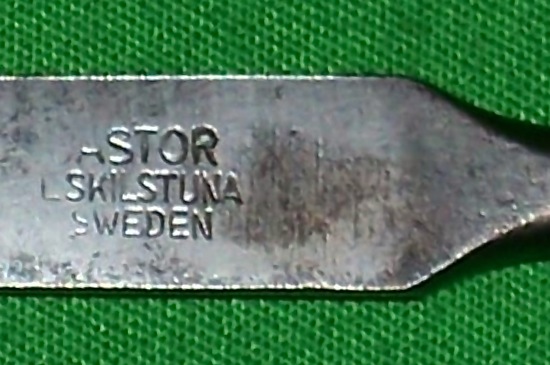 Many woodworkers do not get very excited about plastic-handled chisels, even if they are good quality. I don't know about the quality of the General Tools Carpenter Brand chisels shown below, but I'm including them because they are stamped "General Tool Eskilstuna Sweden" on the chisel blades. (I do not have a decent photo of the blade imprint).
"Carpenter Brand" is stamped in cursive into the handles of this set of tanged butt chisels.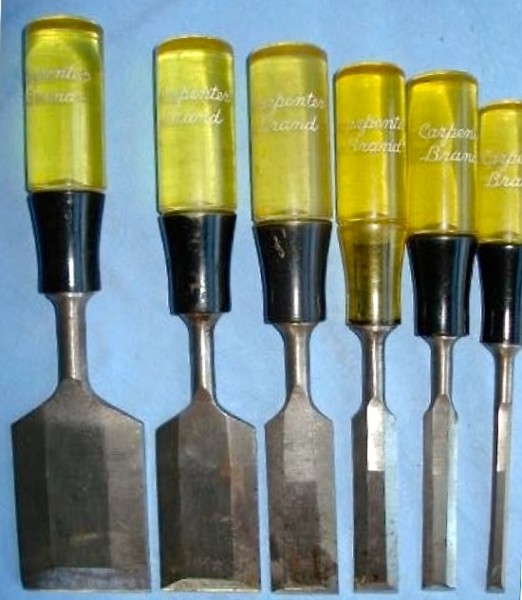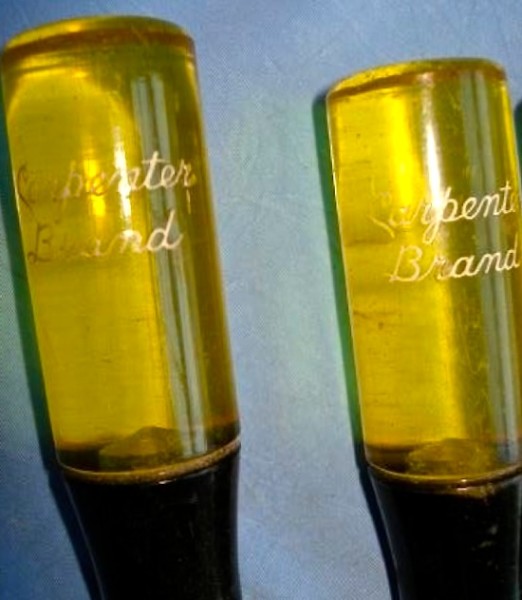 The information on Homestrand chisels is a bit sketchy. They have "Made in Sweden" Stamped on the back of the blade, like several other Swedish chisel brands. Unfortunately, I don't have a clear photo of that stamp yet.
Here is a set of Homestrand tanged bench chisels.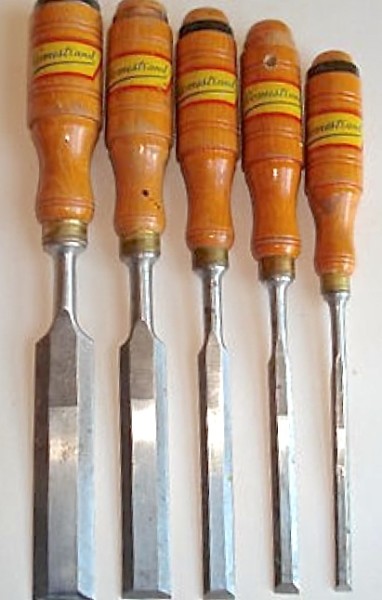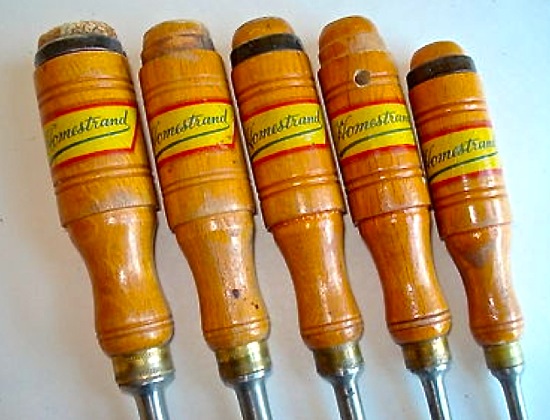 Here is a set of Homestrand tanged butt chisels.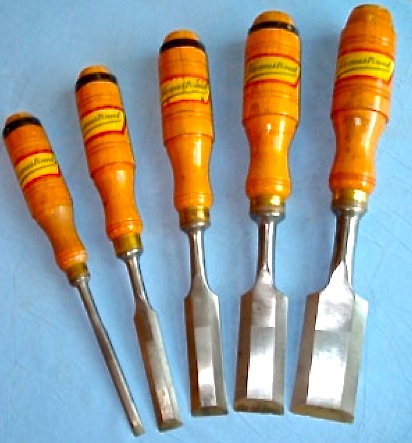 The Swallow Brand add to the wildlife theme. They are typical Swedish-style chisels in every way and are made in Eskilstuna, Sweden according to their bright handle decal.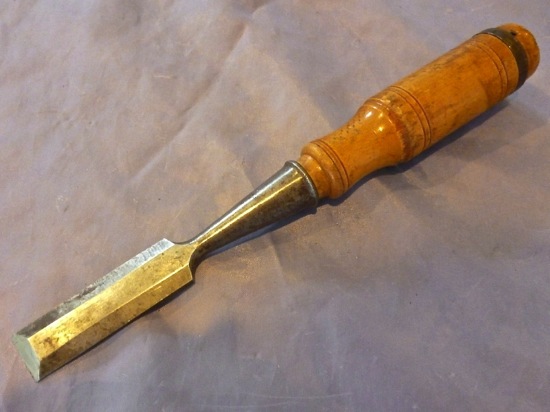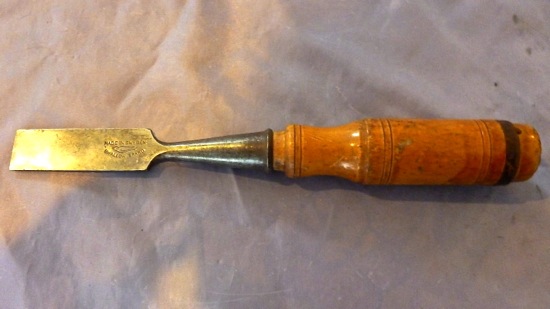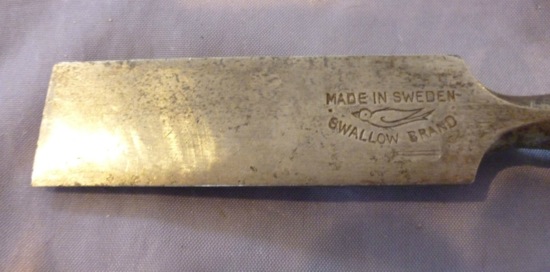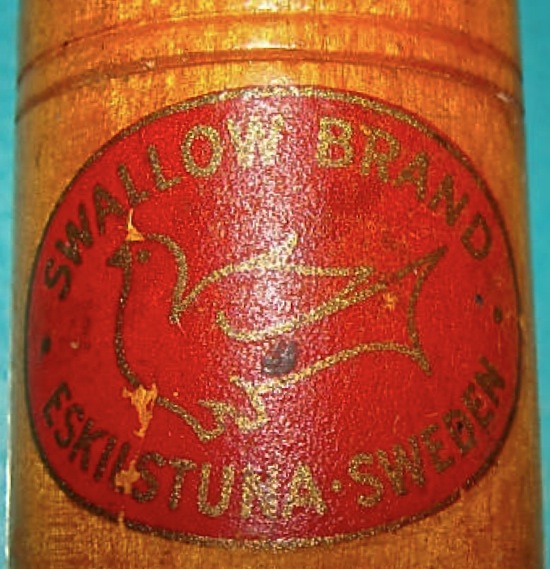 Torshälla Smide is a distinctly Swedish name for a chisel brand.  Torshälla is the name of a town  located just northwest of the city of Eskilstuna, Sweden in Eskilstuna Province. And "Smide" is the Swedish word for"forging" as in metal forging.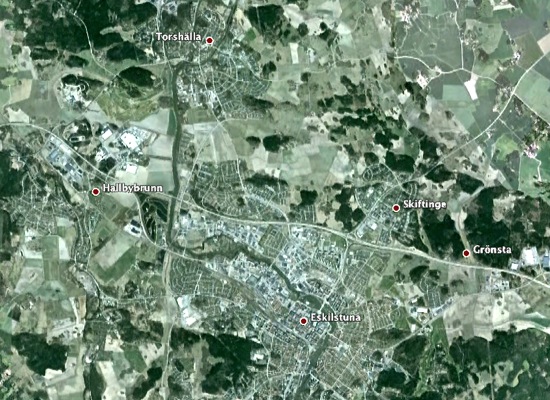 Torshälla is where Eskilstuna Steel was located at one time. Eskilstuna Steel manufactured a number of brands of chisels, including Eskilstuna Steel Garanti, Esteel, and Gensco. I don't know at this time if Eskilstuna Steel had anything to do with the Torshälla Smide brand.
This brand was sort of an unusual find. It came from a set of six chisels that came from an estate.  Although all six chisels appear to match, only the two largest chisels had the Torshälla Smide imprint stamped on their blade. The other four had "Eskilstuna Made in Sweden" imprinted there.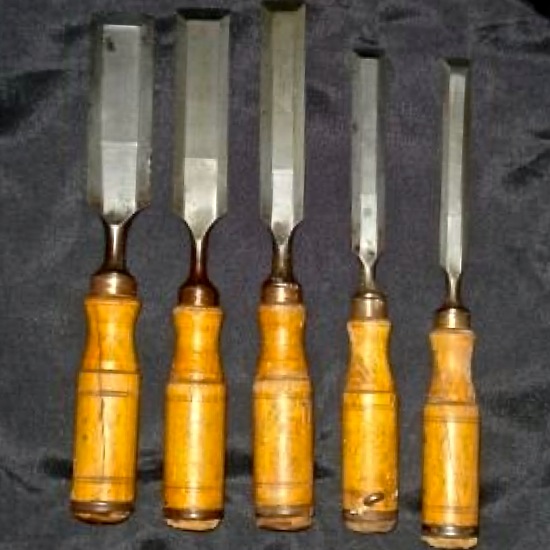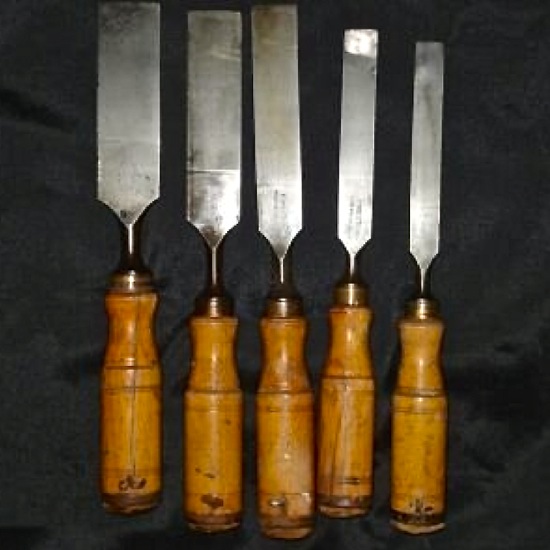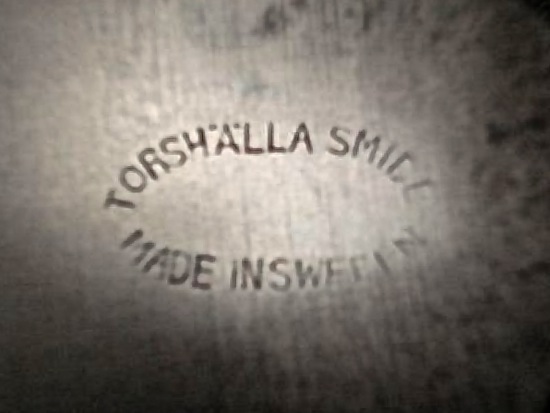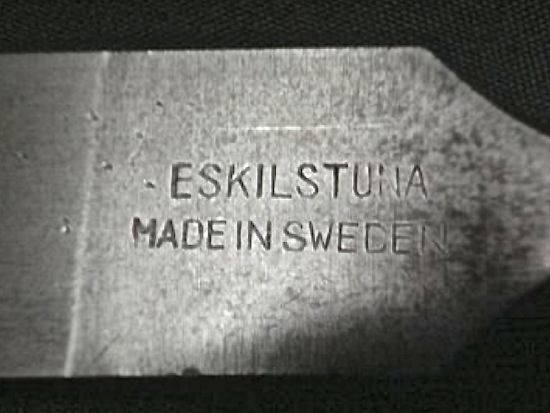 So … another interesting find and set of clues, but lots of unanswered questions, too.
I also discovered a Waern chisel with a plastic handle that had the Sollidan name and logo on it. The Waern stamp on the blade and the Solliden logo shows some sort of relationship between the two, but I'm not clear on the specifics.