These Swedish-made chisels have yellow plastic handles topped with steel caps to help them absorb sturdy blows.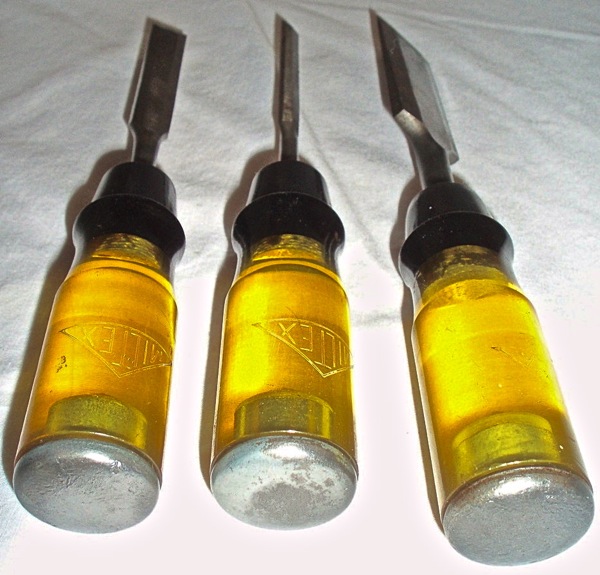 The logo stamped into the handle is a simple triangle enclosing the word "MILTEX"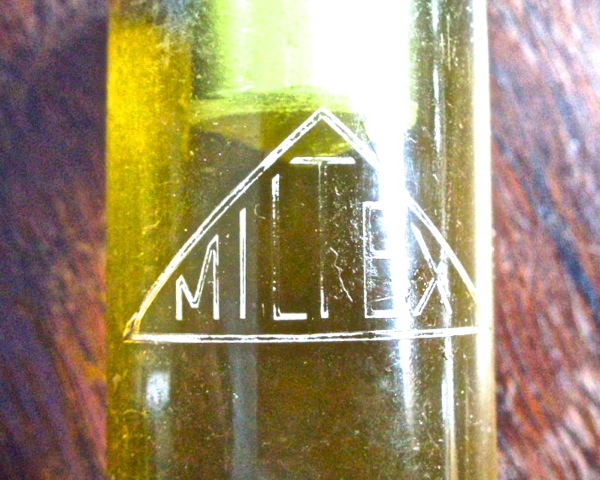 There is nothing stamped on the front of the blade — no width or model number.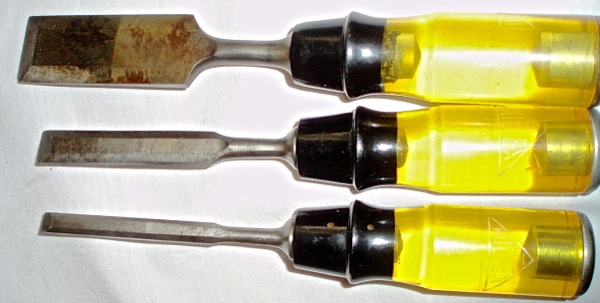 The stamp on the back of the blade reads "DROP FORGED STEEL" "MADE IN SWEDEN".