I saw this photo on a Swedish trading site and it looked like a typical, modern, red-handled Swedish chisel. I don't have any other photos. The imprint on the handle reads "KAMASA TOOLS".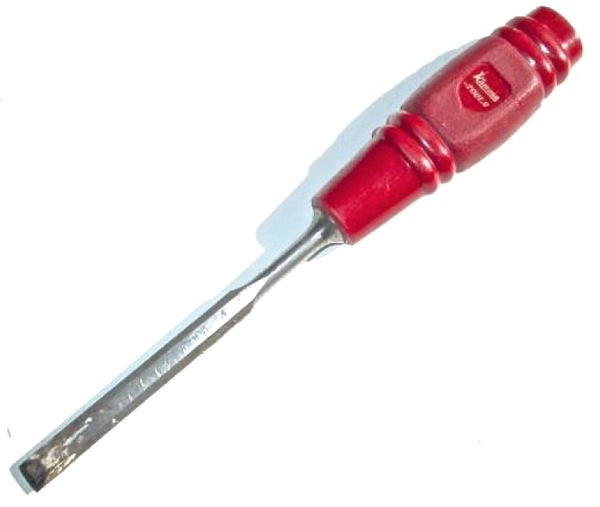 This is a fairly modern Swedish chisel. Kamasa Tools is a Swedish company that was formed in 1968 and began marketing tools under the "Kamasa Tools" label in 1971.
Here are some highlights from the Kamasa Tools history from their Web site. It looks like they have not made chisels for a while.
1968 The brand name Kamasa was founded by ZJ Kamasa.
1969 "Lifetime warranty" introduced, a unique concept at the time.
1971 The tools begin to be marketed under the brand name Kamasa Tools.
1977 The Kamasa Tools cooperation is purchased by KG Knutsson AB.
1982 First on the market with an 87-piece tool set.
1991 First in the world with 2-component handles on screwdrivers.
2004 Initiation of work with Development Team.
2007 Two new product ranges: automotive tools and electric power tools.
2009 Launch of a new series of quieter, more powerful, and lighter compressed air tools, as well as a tool range for camshaft lock tools.
Here is a Kamasa Tools Ad from 1982.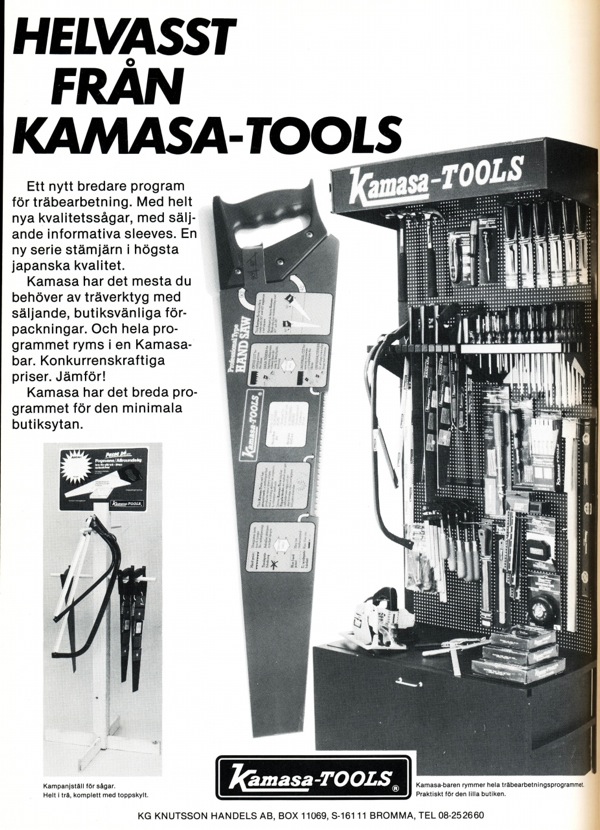 Here is one from 1989.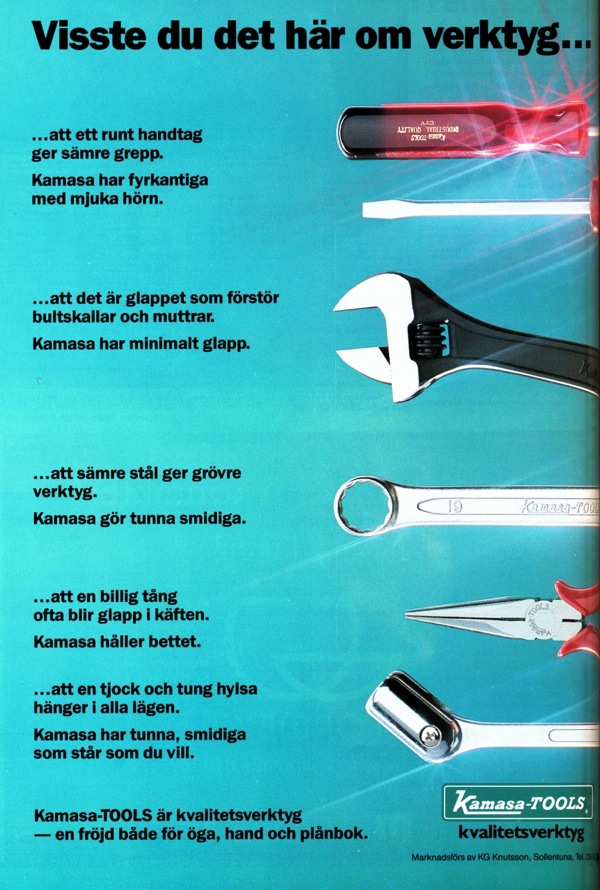 I would like to get some better photos of Kamasa Tools chisels if anyone has some or would be willing to take some.