I acquired this Gold Seal chisel from Thailand. It's the first Swedish-made chisel that I've seen from Southeast Asia. It appears to have been made by Wallins (more about that later).
This chisel appears to have never been used. It has a beech handle and a tanged blade with beveled sides. The blued steel hoop at the top is pierced and is held in place with little pins pounded through the pierced holes.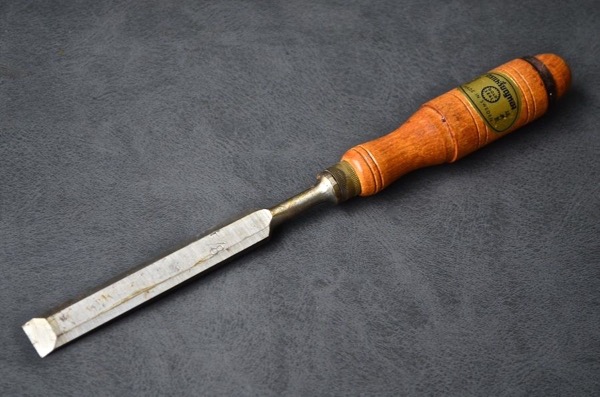 The label on the handle is gold foil on paper and appears to have an adhesive back. All imprints on the label are in dark navy blue. I don't know what language the characters at the top of the label are written in, nor do I know what they say. The character on the side look Chinese to me, but I'm not certain. I don't know what they say, either. The round logo at the center has "GOLD" | "SEAL" written inside of it. "MADE IN SWEDEN" is written on the bottom of the label.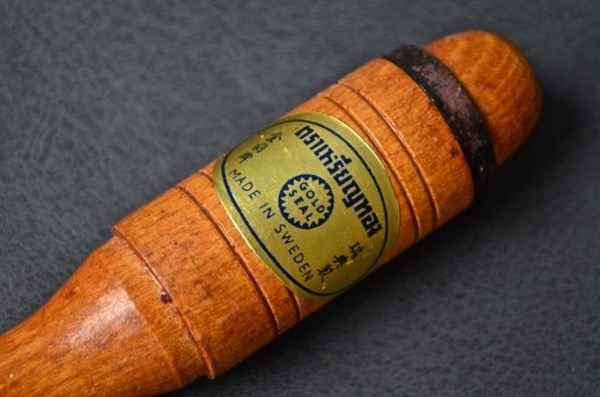 The front of the chisel blade has "5/8" stamped on it. That is the width of the blade in inches. If you look closely you can see the original protective coating on the blade. It's quite thick in some places.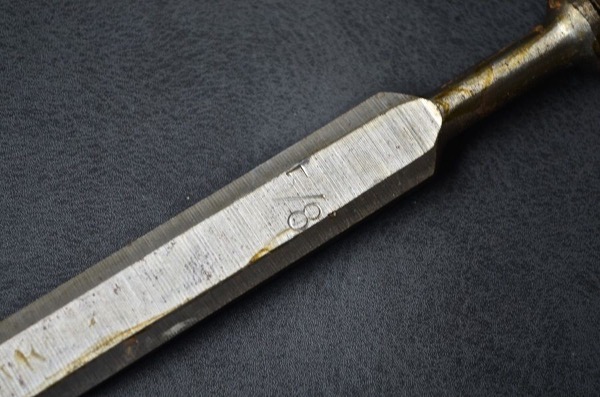 There is nothing of note on the back of the chisel except for the blade stamp and more thick, smeared protective blade coating.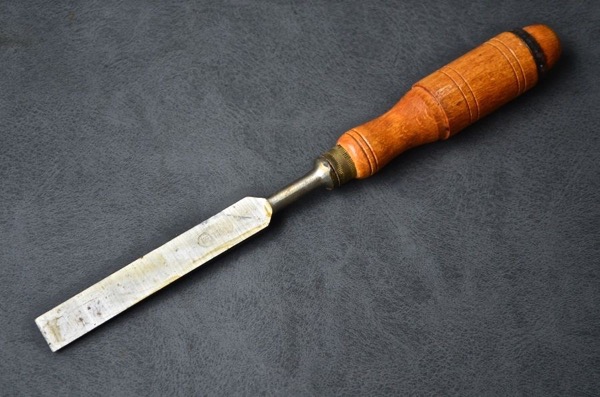 The brass ferrule is nicely done with two horizontal rows of medium-coarse knurling.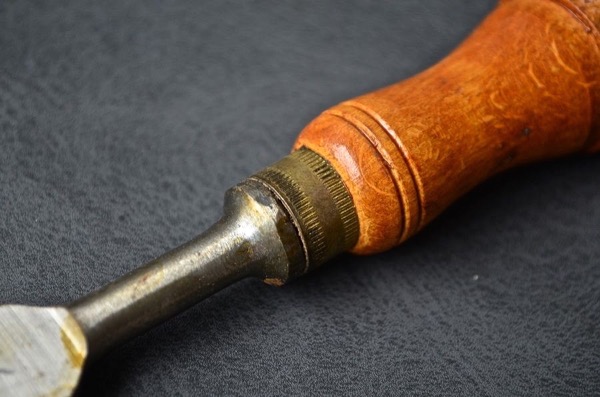 The back of the blade has been quite aggressively and coarsely ground. The blade is stamped "GOLD" | "SEAL"  inside the seal and "MADE IN" | "SWEDEN" to the right of the seal.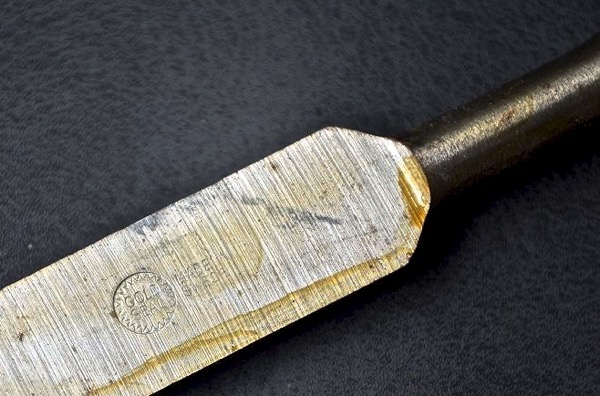 The chisel below is the reason that I think Gold Seal chisels may have been made by Wallins.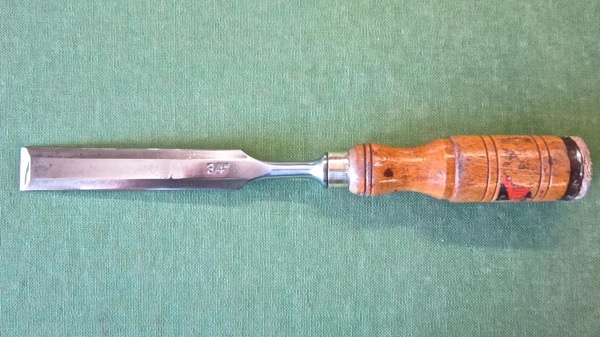 I recognized the Scandia label fragment on this chisel. Scandia chisels were made by Wallins.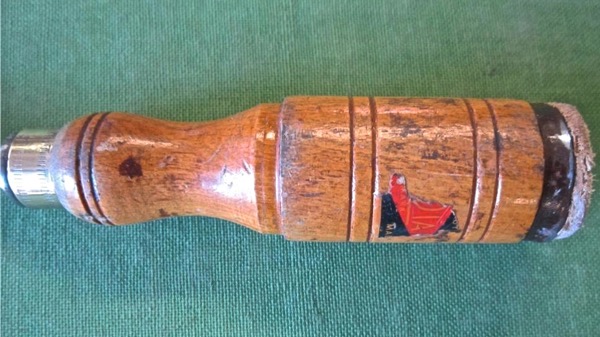 The back of the chisel blade is stamped with the Gold Seal label.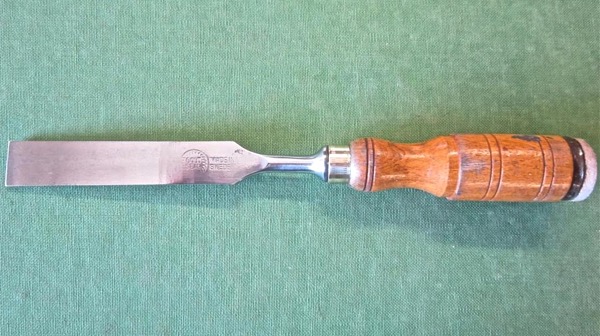 Here is a close up.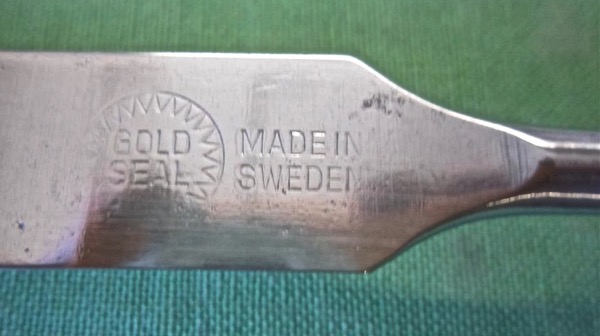 For more information about Wallins and Scandia chisels, click here.