This is another obscure chisel brand. The only label I've seen was on a chisel in Australia. I've been unable to find good photos of actual FRINAB chisels themselves.
FRINAB was a brand sold by Frick and Nilsson AB of Göteborg (Gothenburg), Sweden. They appear to be an exporter of Swedish tools, particularly steel ones. The FRINAB name was derived from the company name.
I spotted this label on a photo showing a batch of Swedish chisels. I had never seen this label before so I did some research and tracked it down.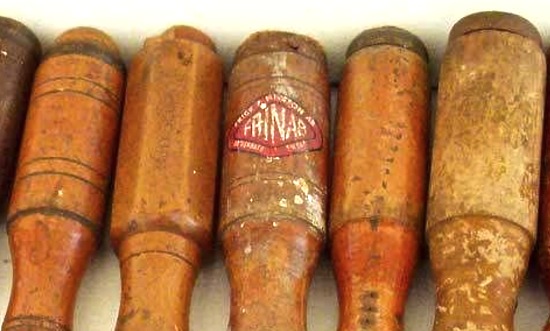 The label reads: "FRICK & NILSSON AB  /  FRINAB  /  <unreadable>