Here is an seldom-seen brand of Swedish tanged, bevel-edged chisels. My thanks to Russ S. for bringing them to my attention.
These chisels have birch handles and enameled black dimpled steel hoops. One chisel has a plain brass ferrule with no knurling.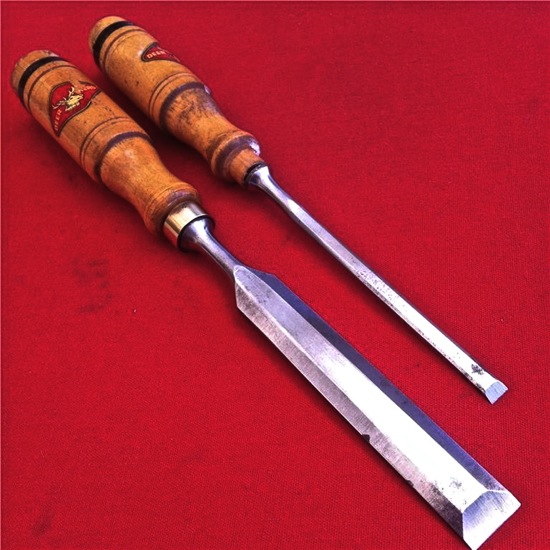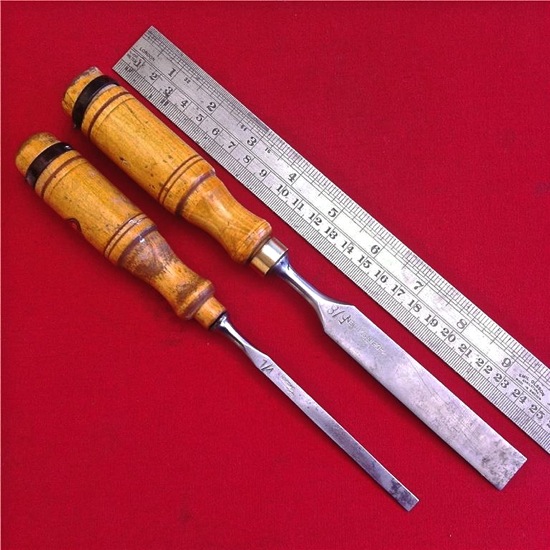 The decal on the handle is diamond-shaped with curved corners and a red background. The Deer Head log appears in the centre with "DEER" on the left, "HEAD" on the right, and SWEDEN" below.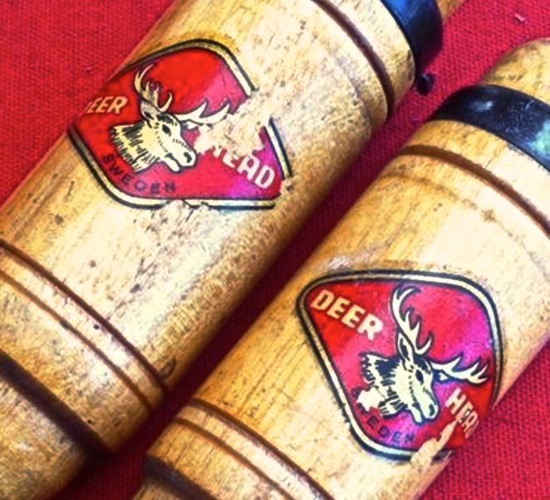 There are no markings or stamps on the front of the blades, but the backs have imprints. Both blades are stamped "MADE IN SWEDEN". The wider blade appears to have an partial imprint of the deer head that appears on the handle decal. Both blades are rather crudely stamped with their widths in inches — in this case 1/4″ and 5/8″.