CI Fall AB is located in Eskilstuna, Sweden. They are a family business, established in 1894, that makes a variety of hand and edge tools, including chisels, wood turning tools, drill bits, center punches, etc. Although CI Fall seems to still be in business, it does not appear to be very active.
CI Fall seem to have kept a low profile during their early years and I'm curious as to what brands they may have produced, if any, under different names. More recently, they have been known as a mid-tier hand and edge tool manufacturer that produces decent quality tools at an affordable price.
The chisel in the middle below is a CI Fall with a red plastic handle. The handle shape is slightly different from the Bergs on each side, but very similar. The grinding at the top of the chisel is scooped out, rather than tapered like the Bergs. It reminds me of the grinding on my Sollidens.
There company name is not pressed into the blade. Instead it is etched (or printed), along with the chisel size.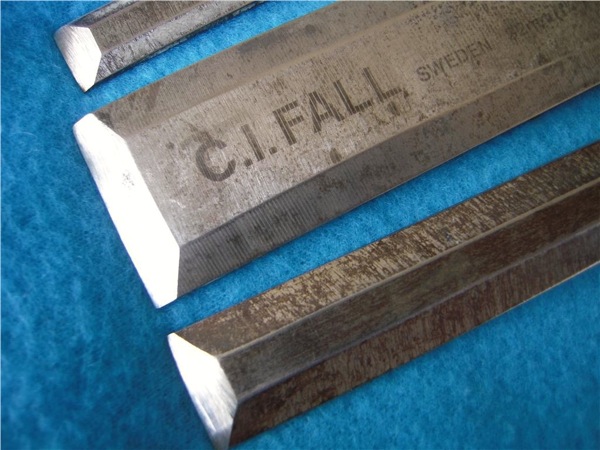 These CI Fall chisels are very nice looking, although they lack the traditional Swedish design. Instead they have smooth rounded handles oiled beech handles and a tang that combines with a false socket. I don't think these have been available for some time. Lee Valley currently sells a premium chisel with a similar blade and ferrule design.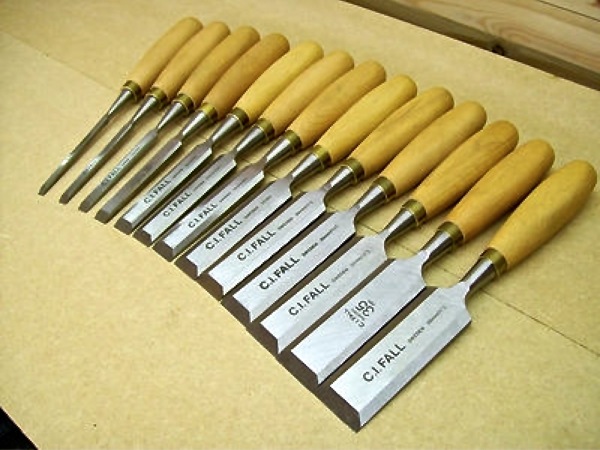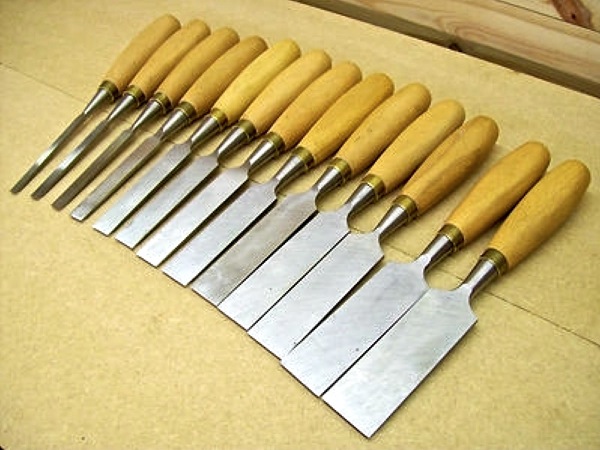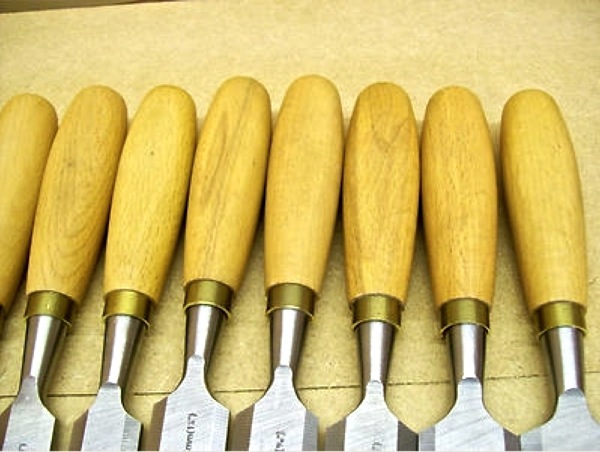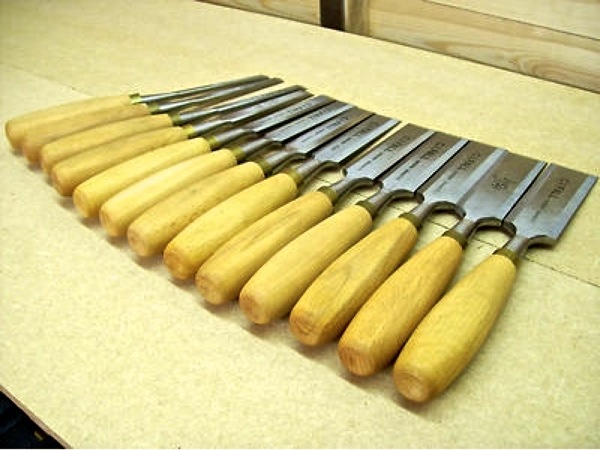 Here's a better look at the construction of the tanged blade with the false socket.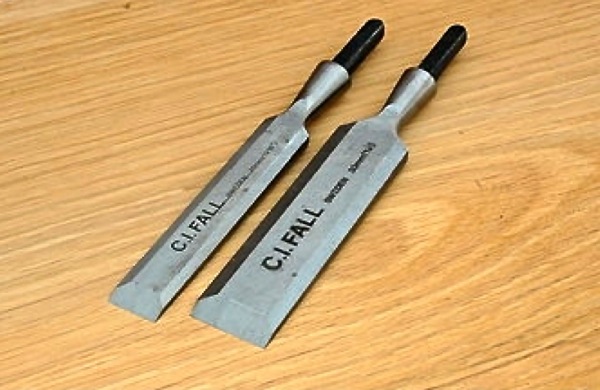 Below are CI Fall's most recent chisel offering. These have more traditional Swedish-style handles and appear to be available in two styles, one with a traditional tang and the other with the tang and false socket. I still see these offered for sale on eBay and through a few online woodworking tool sites.