Castor chisels were an interesting find. They are a typical-looking Swedish chisel that comes from Eskilstuna, Sweden. I don't know who manufactured them, although it seems likely that it was the same manufacturer who made the Beaver (and possibly Tecomaster) brand of chisels. This is just speculation so far.
They are another participant in the Swedish chisel "Beaver" theme. "Castor" means "beaver" in Spanish, French, and perhaps some other languages too. The label on the handle contains the phrases "MADE IN SWEDEN" and "FABRICADO EN SUECIA" ("FABRICATED IN SWEDEN" in Spanish).
The Castor chisel below is a tanged bench chisel with a nice looking beech handle. The steel ring on top appears to be painted black, rather than being plain blued steel. That may have been done by the owner. The ferrule on the base is nicely knurled with vertical lines top and bottom.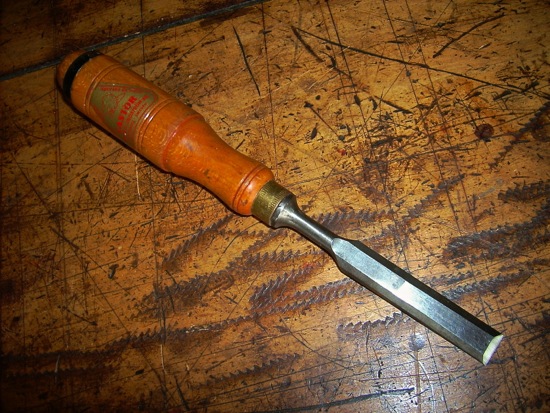 There is some sort of label on the back, although I can't make out what it is.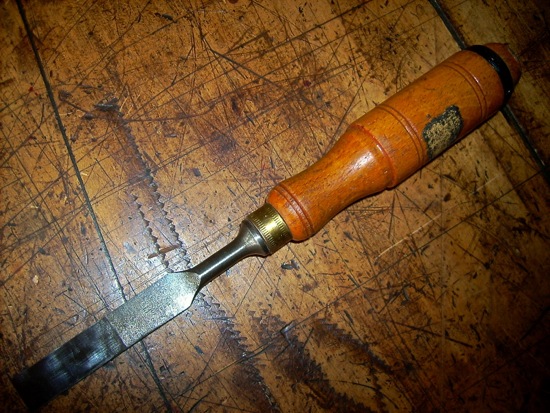 Beneath "CASTOR" are two lines. The first line says: "LINDÉN & LINDSTRÖM AB" which is presumably the name of the company that distributed the chisels. The second line, "GOTHENBURG . SWEDEN" is their location.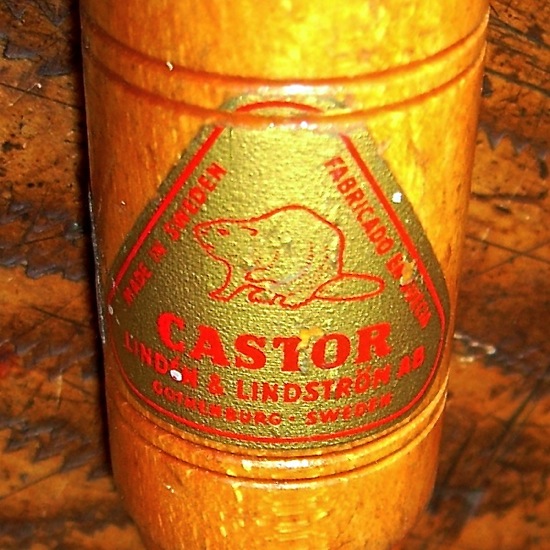 Compare the beaver drawing  on the Castor label above to the ones on the two Beaver brand chisels below. It's essentially the same. Perhaps both brands were made by the same manufacturer.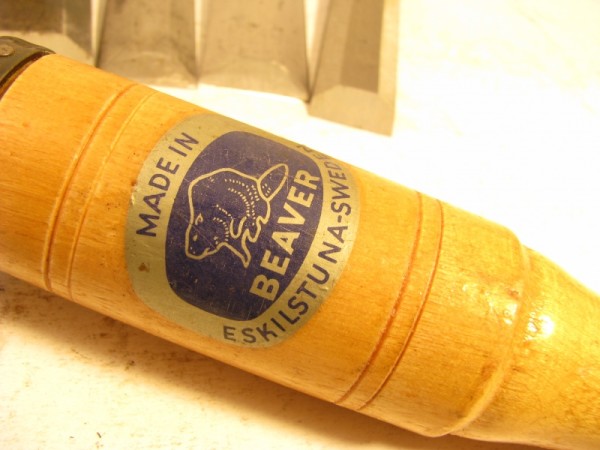 The stamp on the above chisel didn't come out too well, so I've included another help give a better idea of what it looks like.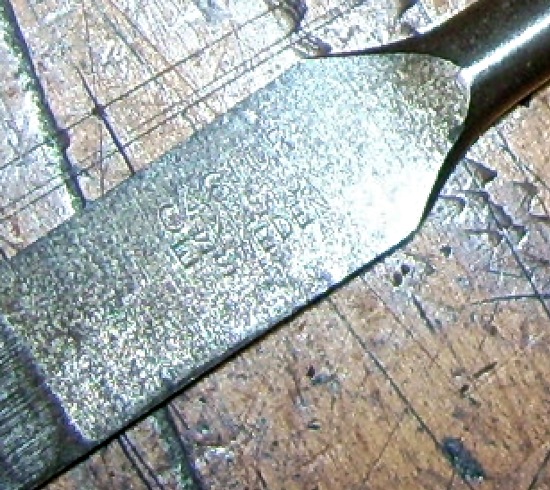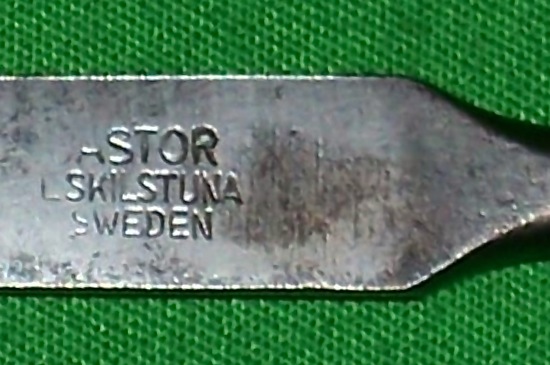 Here is a Castor handle decal with another decal containing a rooster showing underneath it. So far, I have been unable to identify the chisel brand associated with the  "rooster".