These Bushman beveled socket chisels are the first that I've seen. They are made in Finland and are very exacting copies of Berg and Jernbolaget chisels made in the 1940s and 1950s.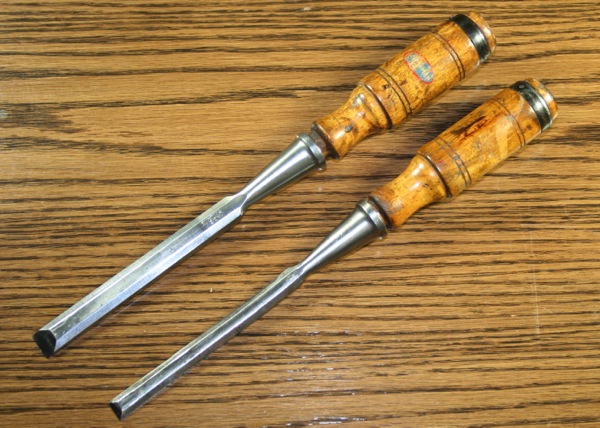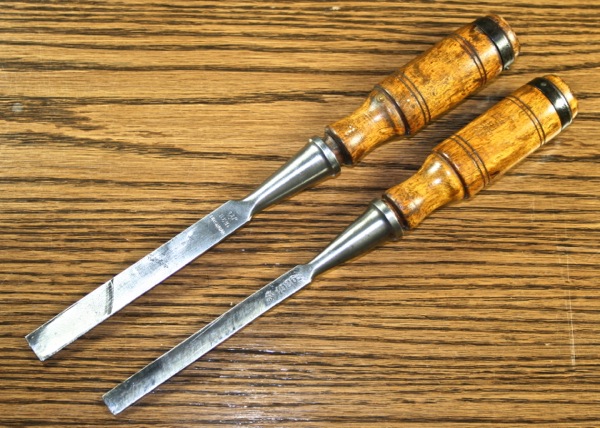 The handles are beautiful masur (curly) birch with steel hoops held in place by small pins driven into the wood. The top of the blade socket has the thick, squared-off edge typically associated with Berg, Jernbolaget, and other chisels manufactured in Eskilstuna, Sweden.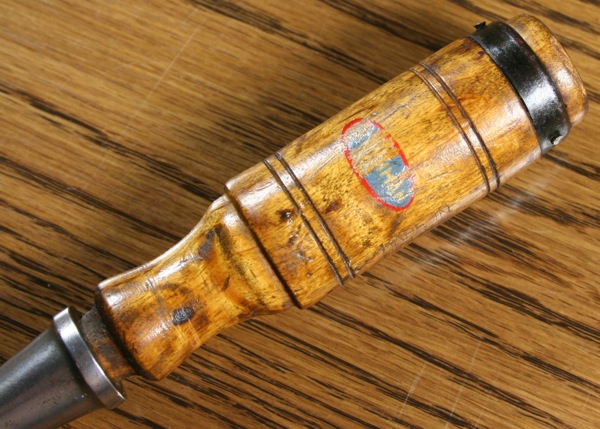 A partial decal remains on one handle. It is a pale blue oval surrounded by a thin red oval. The text in the oval is what remains of the original "BUSHMAN" name.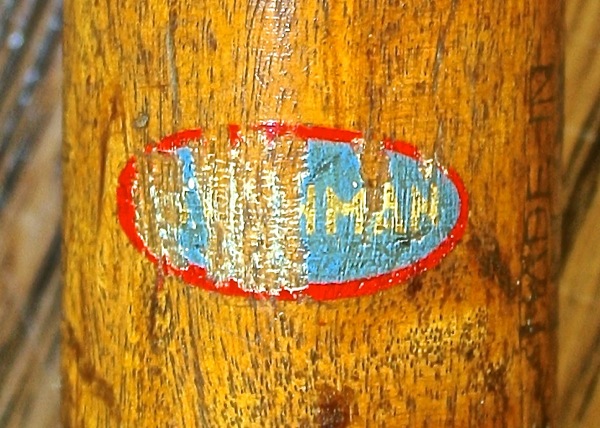 As with Berg chisels (circa the 1940s and 1950s), these chisels have text stamped into the birch handles. On one side it reads "BUSHMAN".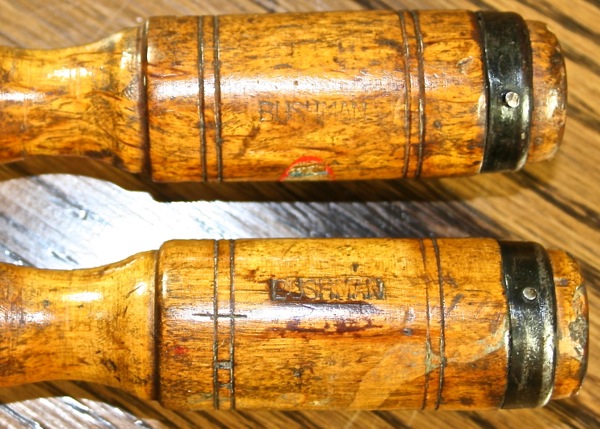 The text on this side of the handle reads "MADE IN" | "FINLAND".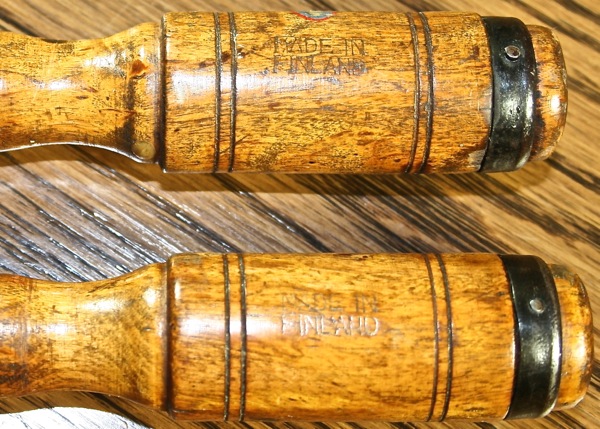 The front of the blade of the wider chisel is also stamped "MADE IN" | "FINLAND". Perhaps the smaller chisel was a bit too narrow to be stamped.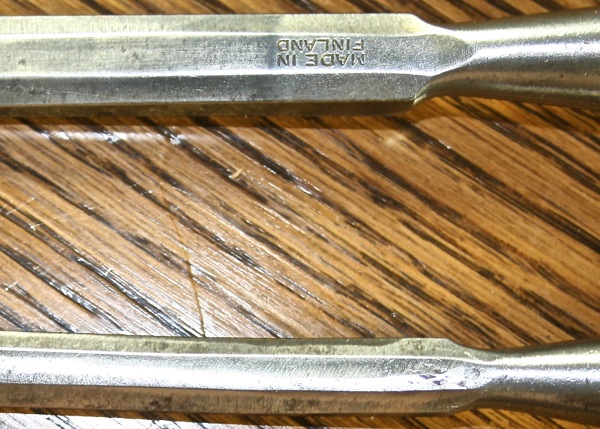 This is interesting. The back of the blade is stamped "1026". This is the same model number used by E.A. Berg and Jernbolaget to identify this style of socket firmer (or cabinet) chisel. The wider chisel has a "BUSHMAN" imprint and both have stamps showing the chisel width in inches — 1/2″ and 3/8″ from top to bottom.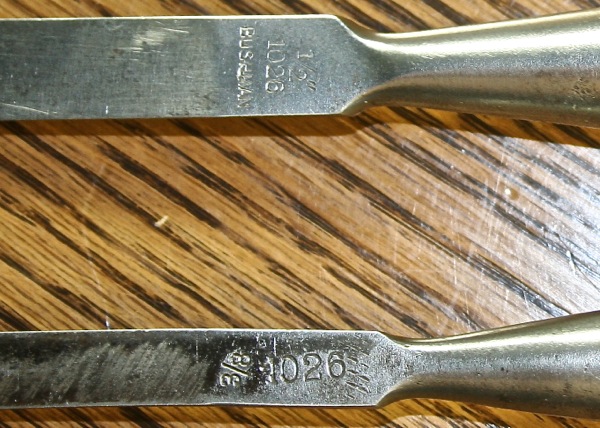 These Bushman chisels are very good quality (both the wood and the steel). They were a fun and interesting find,