I see the popular Berg bevel edge firmer and butt chisels frequently, but some of the larger Berg chisels are not as common. Below are a few examples, along with a common Berg #1026 bevel edge socket firmer chisels for comparison (bottom chisel).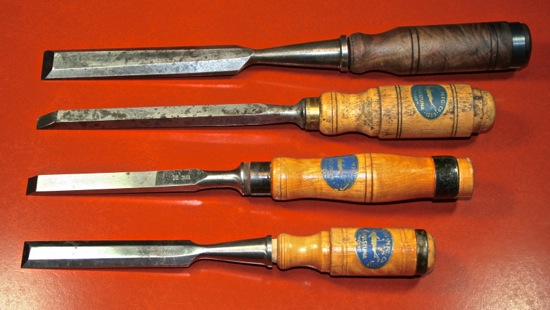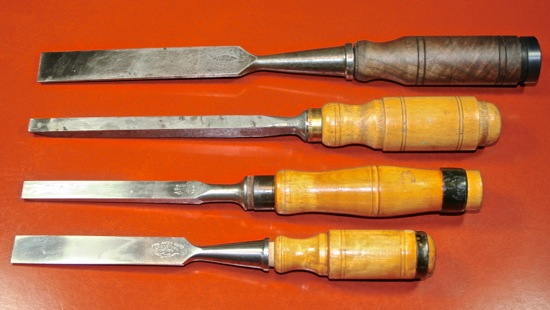 This is a Berg #924 socket firmer chisel. It's a large sturdy chisel that was discontinued by Berg sometime before 1936. It was sold without a handle, although I believe it was possible to order a handle to go with it. This walnut handle was custom made by a previous owner.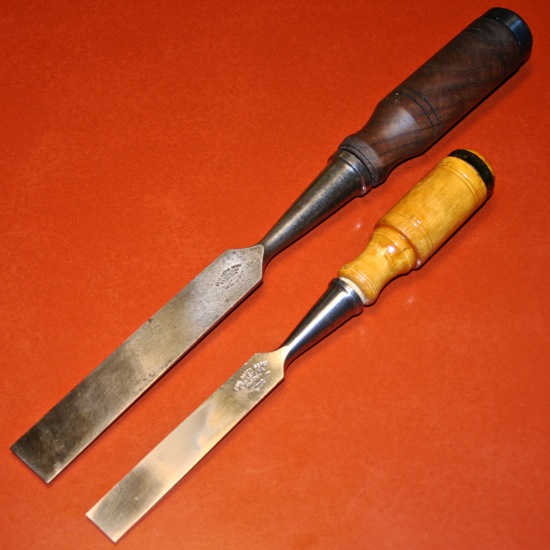 This is a Berg #929 mortise chisel with a #951 handle. The hoop is missing from the top of the handle. It's hard to pin down a date for this chisel, as it was commonly found in this configuration (i.e. with a decal and #951-style birch handle) from the 1950's to the early 1970's.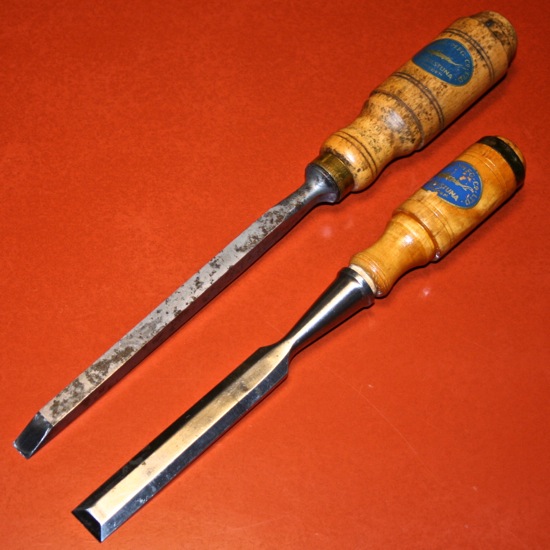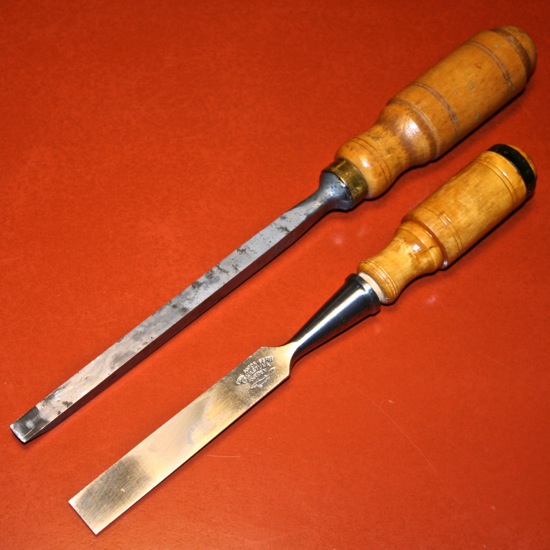 This is a Berg flat-sided #922 tang strong firmer chisel with a #960 plain birch handle. It's the handle that's big on this chisel. Also, note the leather washer between the bolster of the chisel blade and the base of the handle. I have only seen this style of handle in the 1965 Bahco catalog so far. It's not commonly seen. The chisel blade is marked in metric only (13mm in this case), giving a hint of the age of the chisel and its target market. I believe that this chisel was made in the late 1960's or early 1970's after Berg was bought by Bahco.