It took me over two years to track down and acquire this 1939 Berg Catalog. And in the end, it was just dumb luck that I got it.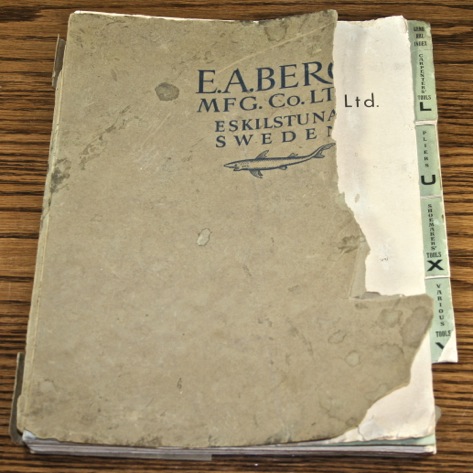 The catalog is 21mm (8-5/16″) wide by 27mm (10-5/8″) long and contains 122 pages of information, most of which is on specific Berg products.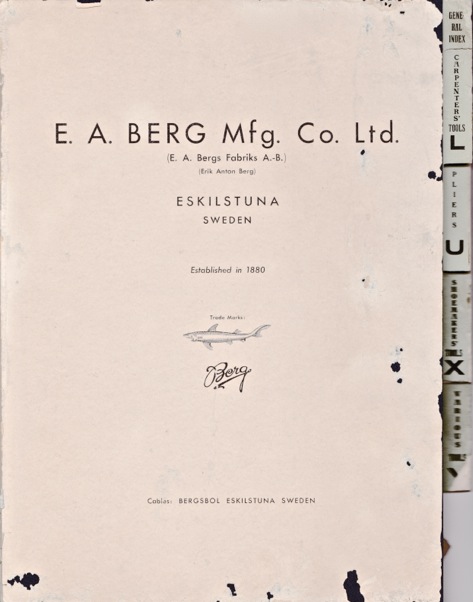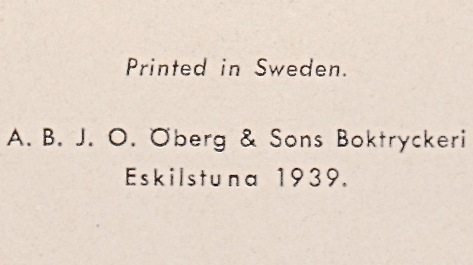 My main reason for wanting this catalog so much was that it is a Dealer-style catalog with comprehensive information in English on Berg's very extensive product line in 1939. It is divided into four sections that include Carpenter's Tools, Pliers, Shoemaker's Tools, and Various Tools.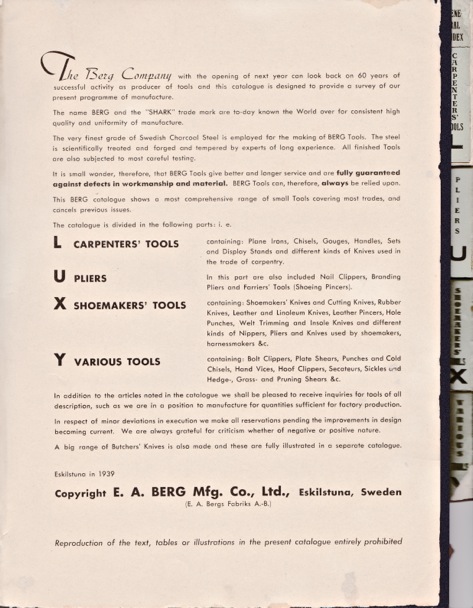 The catalog contains descriptive information on most items. This will help my research as it provides specific information on what distinguishes similar Berg items from each other.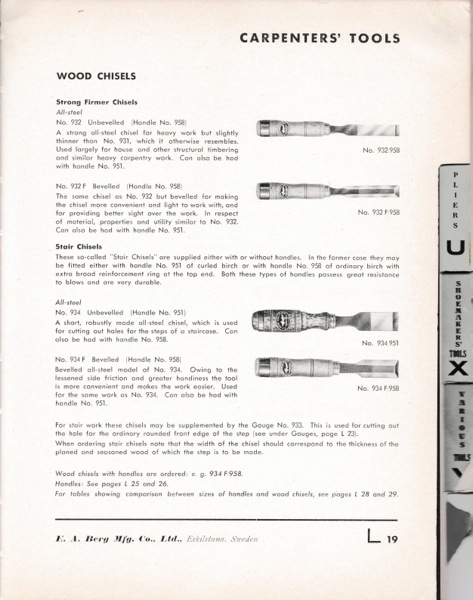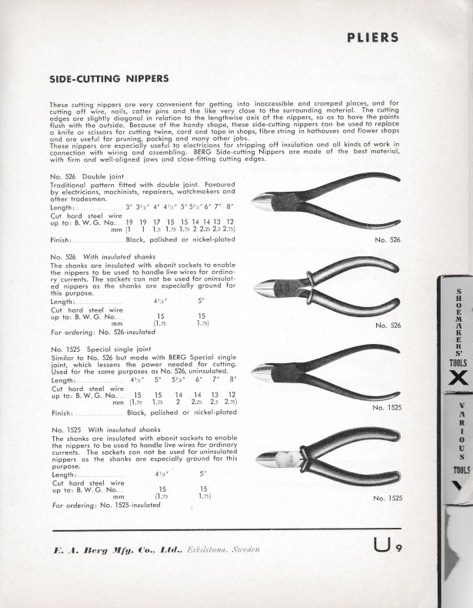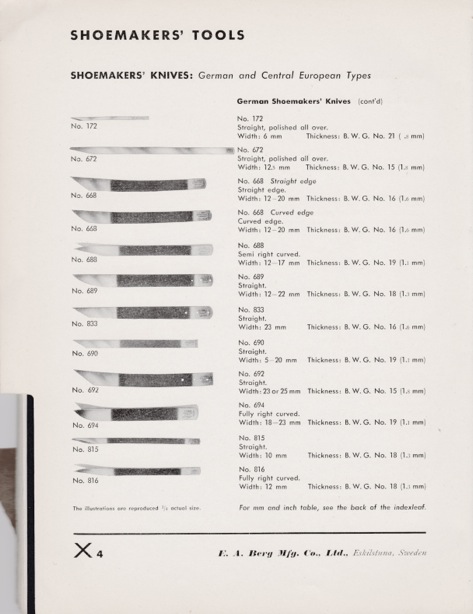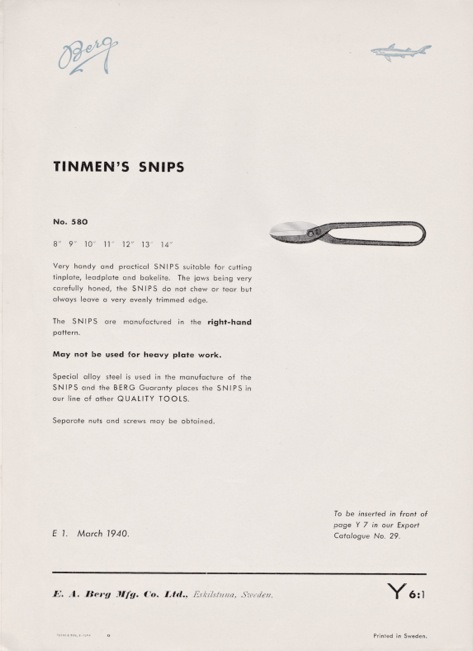 This catalog should keep me busy for a while. The first projects that immediately come to mind are updating the Berg Chisels, Gouges, & Handles and Berg Plane Blades pages.