Note: I also put this article in the "New Posts" areas because I have added photos of an Anchorworks socket chisel. Also, I've changed the title from "Anchor Works Chisels" to "Anchorworks Chisels" because I believe that "Anchorworks" is the correct name.

Anchorworks chisels were a brand of Jernbolaget chisels made for export markets.
They are found mostly in  Australia and New Zealand and are not as common as the standard Jernbolaget chisels, although they both share the Jernbolaget 'Crown, Anchor, and E' trademark stamp on their blade.
I've seem tang and socket versions of Anchorworks bench-style beveled chisels, plus an Anchorworks flat-sided firmer chisel.
The chisel on the top below is a birch-handled Anchorworks chisel. (The one below it is a beech-handled Toledo, also Swedish-made.) The birch handle on the Anchorworks looks original, although the chisel is well-worn and the top has been pounded down until the hoop had to be removed.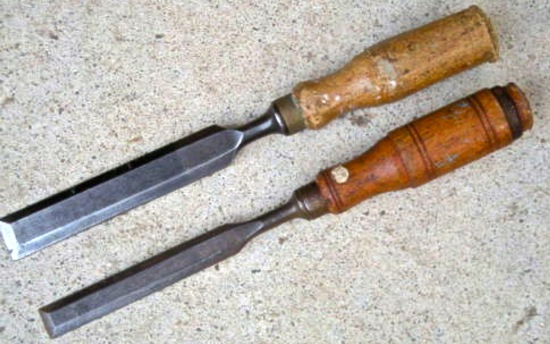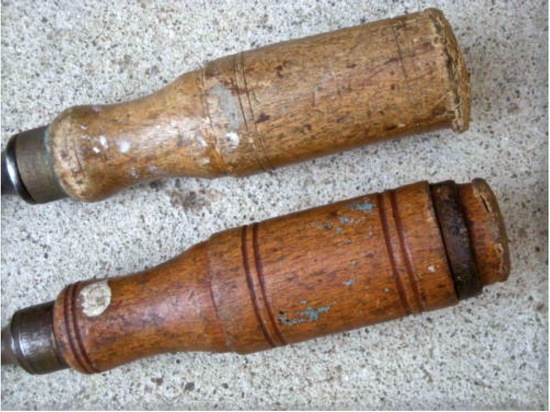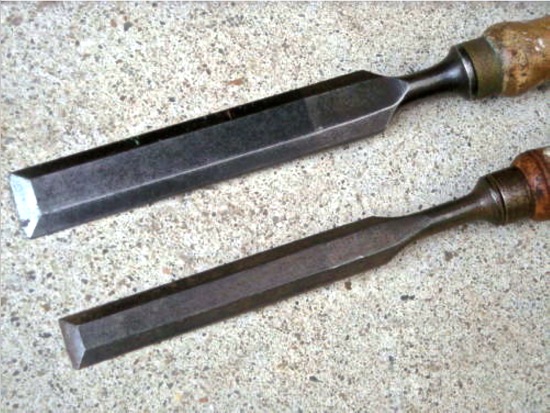 The blade stamp reads: "THE ANCHORWORKS Co  |  ESKILSTUNA SWEDEN". Note that the Jernbolaget 'Crown, Anchor, and E' trademark is also stamped on the blade.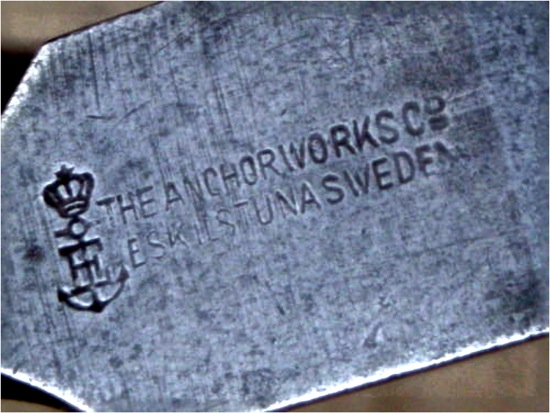 Here is an Anchorworks socket chisel with what appears to be a plain birch handle and the Jernbolaget trademark stamped on the blade.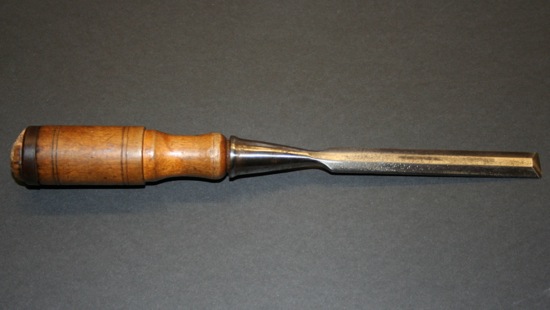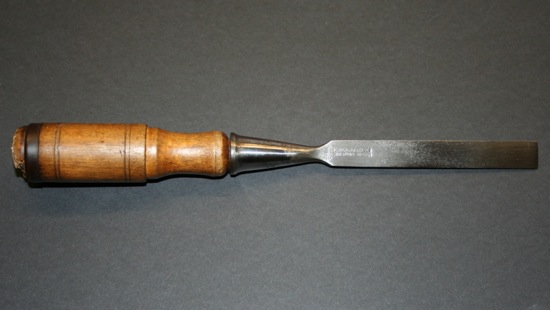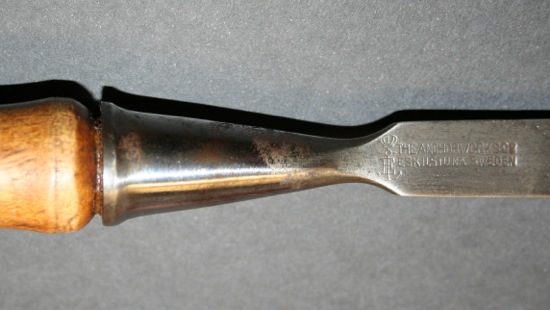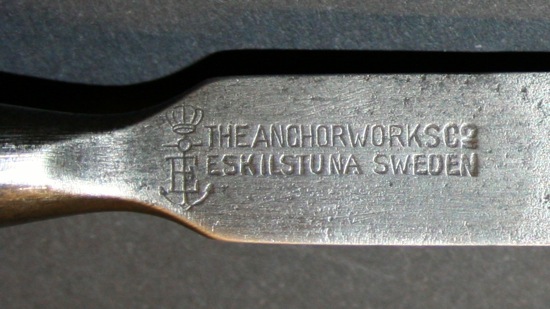 This is an Anchoworks firmer chisel with flat sides. The handle is not the typical Jernbolaget birch handle and was likely added by it's owner.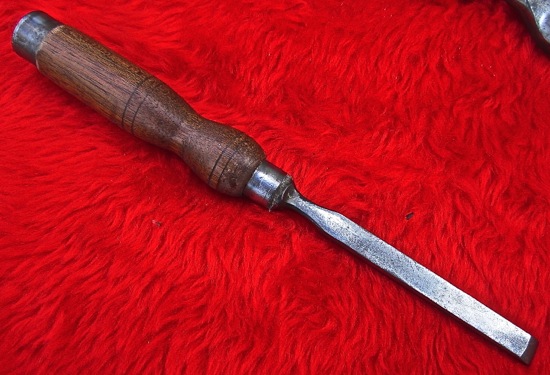 Another look at the Anchorworks blade stamp. This one is  indistinct on the outer edges.