This Swedish tanged and bevel-edged chisel is quite the specimen. It takes advantage of both the Jernbolaget anchor logo and the Berg shark logo while likely not being manufactured by either. I have only seen one example so far.
It has a beech handle with sticker, a dimpled black enameled steel hoop, and a brass ferrule with medium vertical knurlings.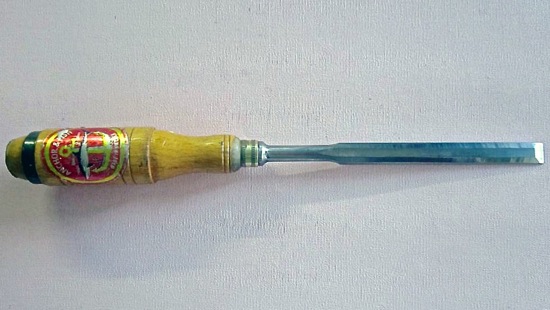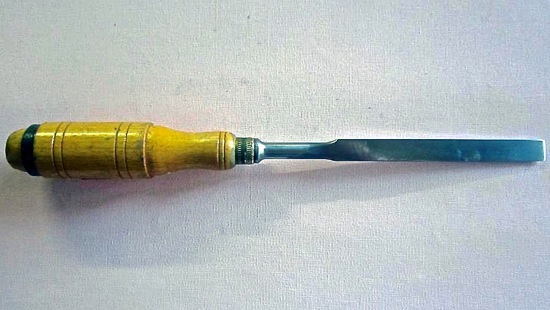 The handle has a plain (i.e. not embossed) oval foil and paper sticker with a red and yellow background. "ANCHOR & FISH" appears at the top and "MADE IN SWEDEN" appears on the bottom. "TRADE MARK" appears above the shark-like fish and a stylized anchor and chain lies beneath the fish.