My friend, Randall Nelson, brought these chisels to my attention. He's the only person I know who has a chisel with the "Agersta" mark stamped on the blade.
The Agersta chisel is the one at the bottom of the photo below. It bears other blade imprints on the front of the blade, including "MADE IN SWEDEN". It shares this imprint with the other two chisels in the photo. It's possible that they all came from the same factory. The blades also seem rough on all of these chisels, appearing to have never received a final finish. All of them have birch handles.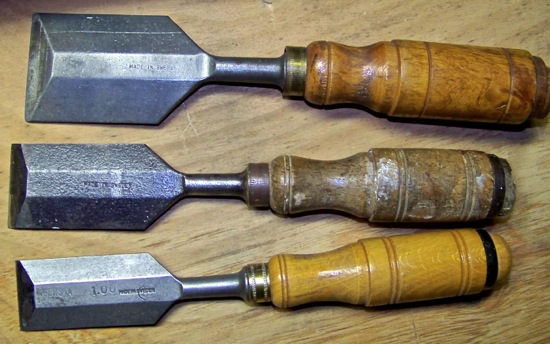 The backs of all of the chisels are also rougher than usual. The chisel with the Agerta stamp is the one on the far right.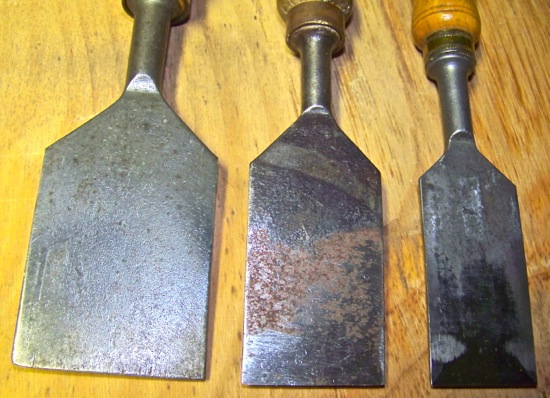 The imprints on the blade read: "AGERSTA  / 1.00  /  MADE IN SWEDEN."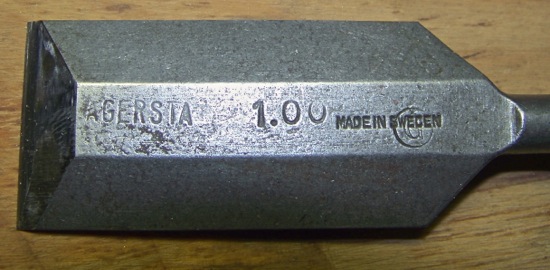 Here is a close-up of the mark stamped that is combined with"MADE IN SWEDEN". It appears to be an "å" or an "ä". "Agersta" is typically spelled "Ågersta" in Swedish.